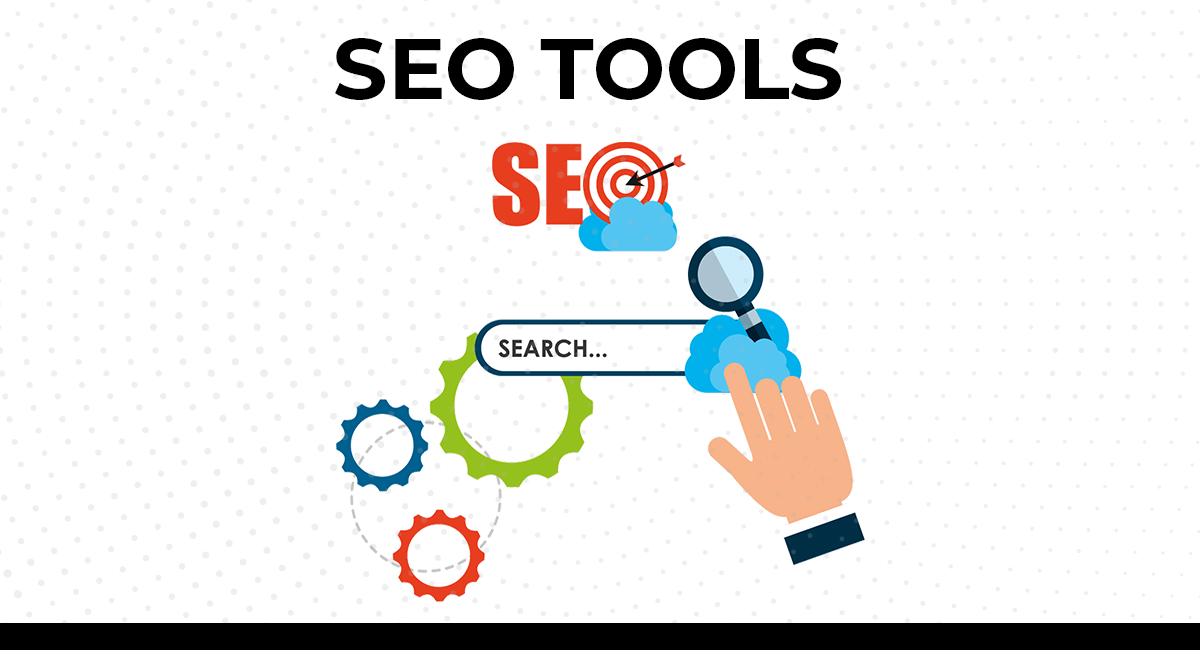 8 Best Free SEO Tools Every Expert Should Use in 2022
Search engine optimization might sound like a piece of old news roaming around the town for quite some time, but it is an inevitable aspect of online business marketing. In the age of exorbitant advertising and unbeatable competition, SEO is the ultimate holy grail for small-scale local businesses and start-ups. More than 90% of consumers these days go to Google search before buying anything online. In fact, the majority of your website visitors turn immediately into loyal customers after finding you in the top web searches.
That's the gist! Google is a non-partial platform for all kinds of businesses worldwide. There is one methodology for reaching the top and that is search engine optimization. Paid marketing, social media hype, and other marketing gimmicks are usually for those with a separate budget for branding and promotions. Small businesses and start-ups with limited funds don't have that kind of liberty, but they can always leverage the power of SEO to create leads and turn them into profitable conversions. In short, you just need to be familiar with the best free SEO tools to bring your digital marketing strategies into proper effect.
You can also read – Online Marketplace Development Guide – Definition, Types, Differences & More
4 Advantages of Using the Best Free SEO Tools for Digital Marketing
The success rate of an online business solely depends on the overall website traffic it receives in a timeframe. The visitors landing on your website either directly or through web searches become the leads and potential customers, given that your platform is appealing enough for the target audience.
These best free SEO tools help you analyze your webpage traffic as per their interests and demographics. The insights from these digital marketing tools can easily be put to plenty of beneficial uses. Following are some advantages that will encourage you to try the best SEO tools for your online business:
Reduced Marketing Budget
Most of these top SEO tools and online software are either free or come with a minor subscription fee that you can pay annually or monthly as per your convenience. Once you get the hang of these platforms, you will be able to tackle the social media marketing conundrum for your business yourself. Big-scale enterprises acquire a budget for social media marketing, and they hire a team for it. On the other hand, small businesses can use these tools to scale up with the thick competition.
Chronology of Functions
Besides marketing, a defined functional order is also a reason why small businesses must use the best SEO tools for digital marketing. In some ways, these online platforms deliver a workflow of performance that carves the passage for the strategic development of your website. You can optimize various activities on the website and keep an error-proof track of performance for improved results.
Free Span for Quality Assurance
Marketing costs and website optimization are the two most important facets of digital marketing. Once you get these parts covered with the use of the best SEO tools, you become entitled to the extra time you can consume on your quality assurance. This is the free span that goes right under the roof for brief improvisation of search visibility and traffic-sales tunnel. A small business can utilize this extra time to make effective content marketing strategies and build an organic outreach hassle-free.
Precise Learning with Spot-On Examples
Some of these top SEO tools for digital business marketing allow you to learn through beginners' guides and tutorials. It is one of the amenities of this online software that you get to go through a precise learning session and manage your digital campaigns all by yourself. Moreover, you apply these tools on your business website and experience the changes with real-time examples. With the help of these highly efficient tools, you can focus on the core functionalities of your website and learn about online marketing at the same time. There is a silver lining after all!
Now that we are familiar with the benefits of the top SEO tools for online business marketing, it's time to learn about them. The following list of the best SEO tools includes auditing, tracking, integration, and other kinds of software that can change the way you sell online.
You can also read – Mobile Commerce Development Services In India – An Overview Of Mobile Dominance In ECommerce Industry
Best Free SEO Tools for Online Business Marketing
1. Google Search Console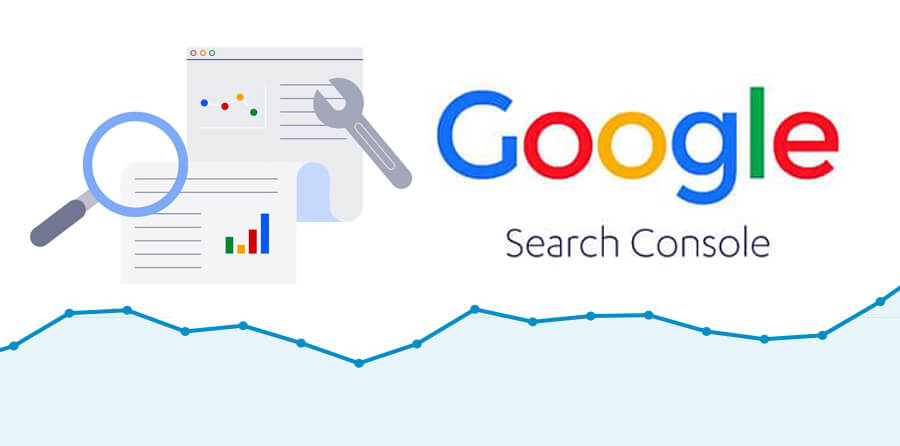 Every single brand in the digital marketing world takes the first step with Google Search Console. It is counted amongst the best free SEO tools because it's 100% free and simple to use. It is highly accessible, and you can learn to use it even if it is your first day on the internet. You just need to submit your site to Google (as in search engine submission) and get started with the easiest website audit tool in the world. Google Search Console lets you see:
Real-time traffic on your website from various regions of the world.
The total number of visitors and clicks on your website through Google.
The click-through rate (CTR) impressions for each keyword you are focusing on.
Reasons why Google bots were unable to crawl your website's specific pages.
Meta title and descriptions that require modification for boosted visibility.
The demographic structure where your business website can do better.
2. Google Analytics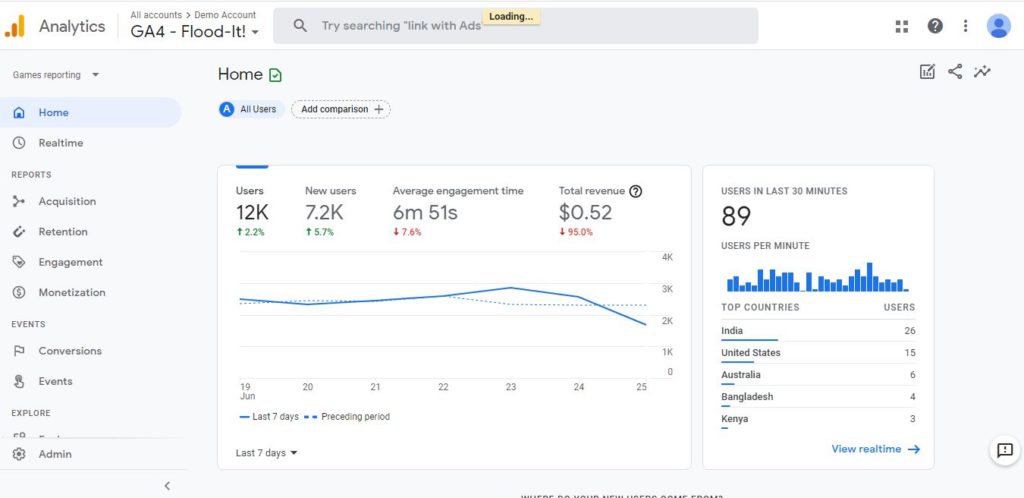 Powered by Google, the Analytics is partially like Google Search Console, but both these top SEO tools have their uses. Every local business with a website needs a submission on Google Analytics as it provides the most accurate insights on a website's traffic. The total number of visitors on your website, live and daily web traffic, location-wise traffic, etc. are some prominent details you can easily check through the Google Analytics tool. It is one of the best SEO tools for digital marketing because:
More than 20 million websites rely on Google Analytics for valuable traffic data.
The latest version of Google Analytics has a cross-device tracking system for identifying users' behavior precisely.
The newest Google Analytics encompasses predictive evaluation, automated insights, wide visualization, and enhanced metrics.
A comprehensive assessment of web traffic from different sources is also a feature you can use for your marketing campaign.
3. Schema Generator
It is a tool for structured data that allows search engines to understand the niche and domain of your website. Schema generator is an absolutely free tool that most businesses should use at the very beginning of website marketing. You may not be aware of the plus points and minus points of your web page. An automatically created schema of the webpage simplifies things for both search engine bots and your online platform.
Enabling schema set up for a new website is actually a cakewalk. You need to add a JSON-LD markup in the HTML source code. To generate that schema markup for certain categories in a few seconds, you can use a Schema generator tool online. You can also check different markup options in schema.org documentation to bring more relevance to the structured data for your website.
4. Site Speed Bot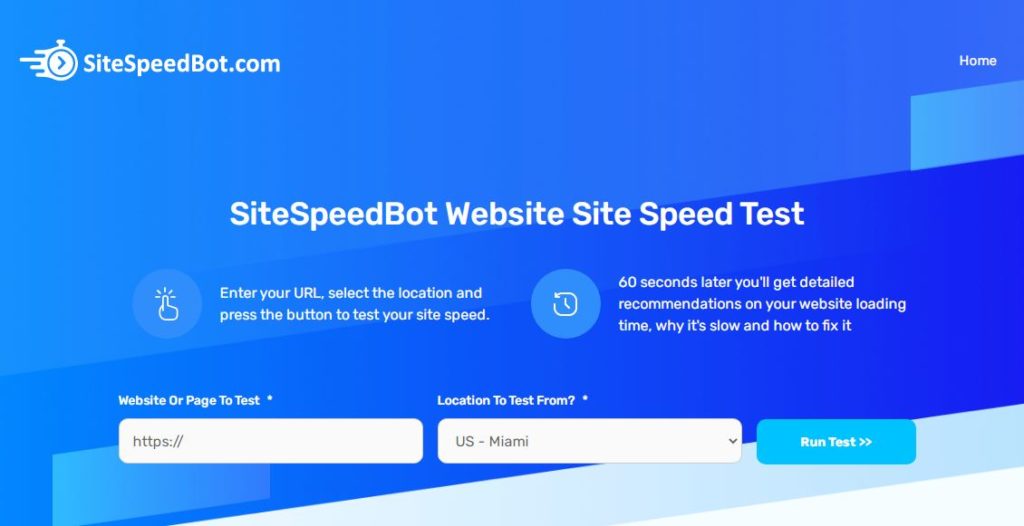 Submitting your website to numerous search engines for seamless auditing is the first step of website optimization. Then, you move forward with speed analysis to see how fast your website loads when a potential visitor clicks on it. Even with the best quality content and spell-binding visuals, you can't attract the target visitors to your website if it doesn't load fast enough. It is one of the crucial factors that define the search ranking of your website.
Types of images and videos, coding specifications, and server deployment can affect the loading performance of your business portal. Site Speed Bot is one of those top SEO tools for online business marketing that can help you reduce loading time efficiently. You can check your site's performance in this tool along with several elements that cause the loading delay. Work on those issues to solve the website loading problem and rank better on Google.
5. Yoast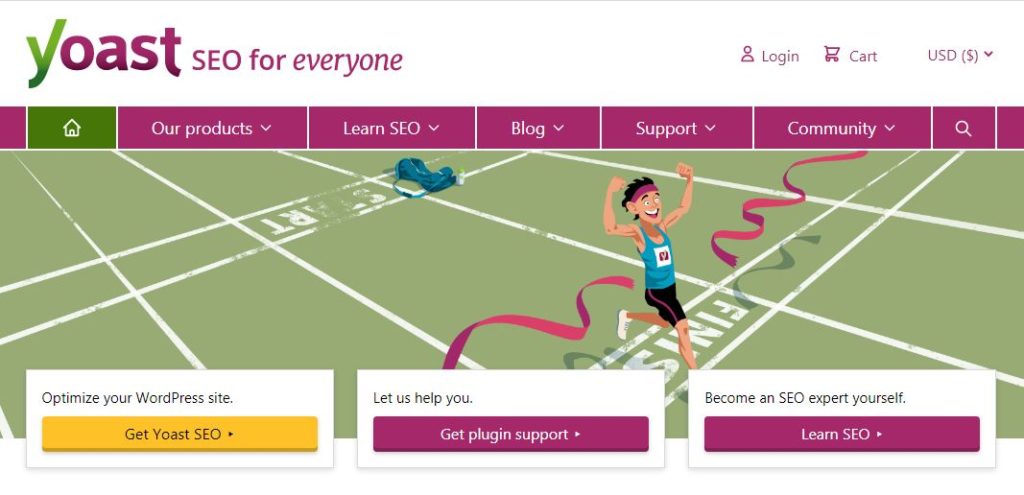 If you have a blog for monetization, Yoast is the best and most important SEO tool you will ever need. Users on WordPress and WooCommerce prominently use it to identify the dos and don'ts of content submission on the portal. Yoast is an in-built feature in most WordPress features. If your subscription doesn't have Yoast, you can simply download it from the plugin library and get started in a minute.
You can also read – Headless ECommerce Web Development – What's New For Shoppers & Sellers In India
It makes your content search-worthy by suggesting the simplest and most viable changes in the content. You don't need to acquire any prior expertise in WordPress or SEO to use Yoast. Just follow the instructions in the red pointers and make relevant changes to turn those red pointers green. Keyword selection, metadata, and content optimization are core segments of Yoast that elevate the quality and precision of your content.
6. Google Trends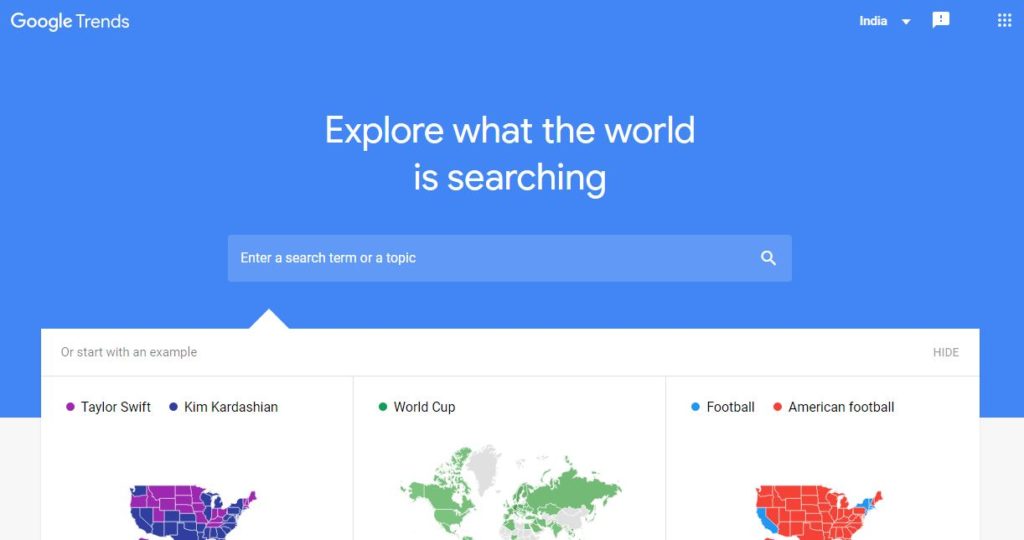 Besides website optimization, frequent auditing, and content editing, market research is also important for infallible digital marketing. Google Trends as one of the top SEO tools can help you with that. It is a custom research tool from Google that utilizes a gigantic search result database to provide the latest feed on the ongoing trends. You can simply put related key terms as a search to address the increase and decrease of audience towards a service or product.
7. Copyscape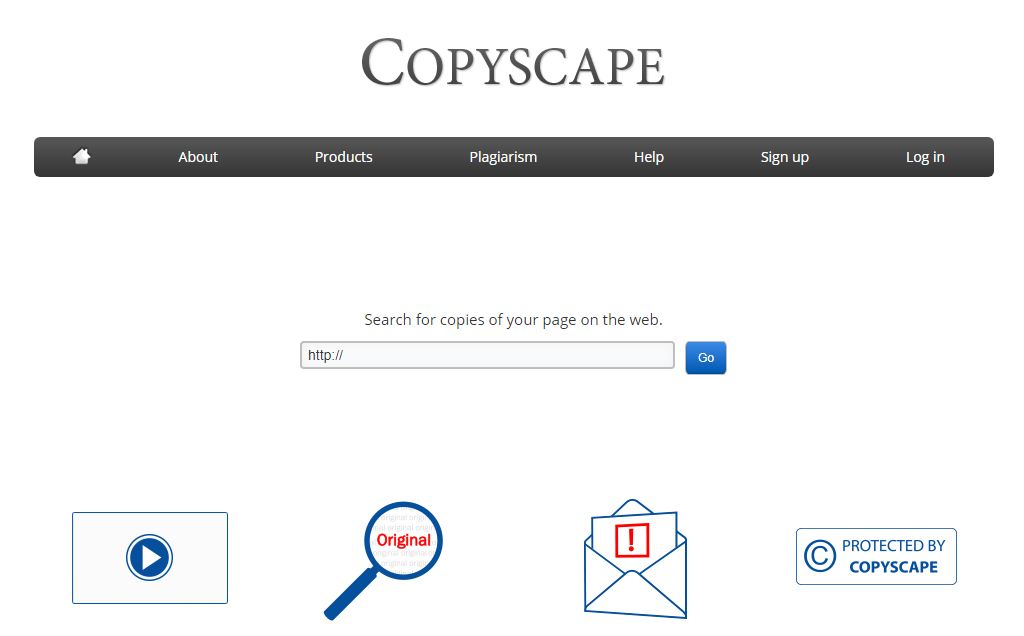 When your business solely relies on content curation and marketing, quality assurance becomes inevitable. Most businesses these days outsource content from freelancers and agencies. But you never know what's been cooking on the other side of the road. Hence, it is crucial for you to check the authenticity of your website content yourself using one of the best SEO tools. While there are plenty of plagiarism checking tools available online, Copyscape is simply the best. Not only does it help you find duplicate content on your website, but it also sets you free from unprofessional service providers.
8. SEOptimer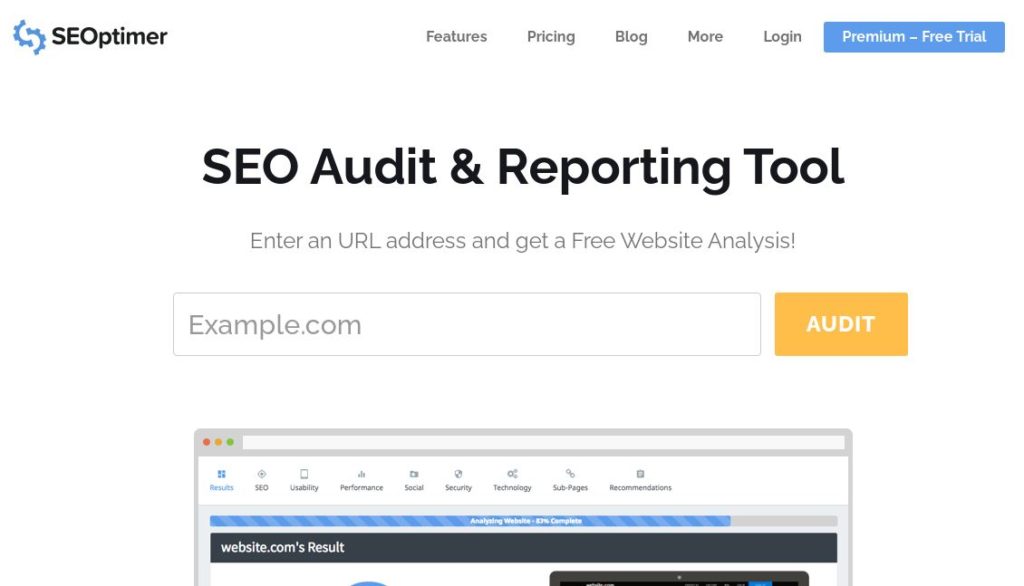 If you are willing to spend a little on website auditing, you can count on this online paid platform. It is a functionality-booster tool specifically developed and tailored for small businesses offering services in the local area. With a reasonable fee of $19/month, you can audit your website for free. The tool runs a crawler on each webpage for better evaluation. Some features of this paid online SEO tool also associate progress management, keyword tracking, metadata optimization, and frequent checks.
Final Thoughts – All these best free SEO tools are essential for your newly-established business website. All these tools have certain features that play a vital role in the development of your digital campaign. But location-oriented website audit, constant rank tracking, and keyword research are some provisions that need a professional eye like Trank Technologies for proper implementation.
You can also read – 6 Surefire Digital Marketing Trends 2021 To Elevate Online Business Growth Instantly
We are a leading digital marketing company in India that assists businesses with cost-effective SEO and social media marketing services. Other than this, content marketing, PCC advertising, and mobile app marketing are some other feathers in the cap. Contact us today for more info on custom digital marketing solutions for your business.