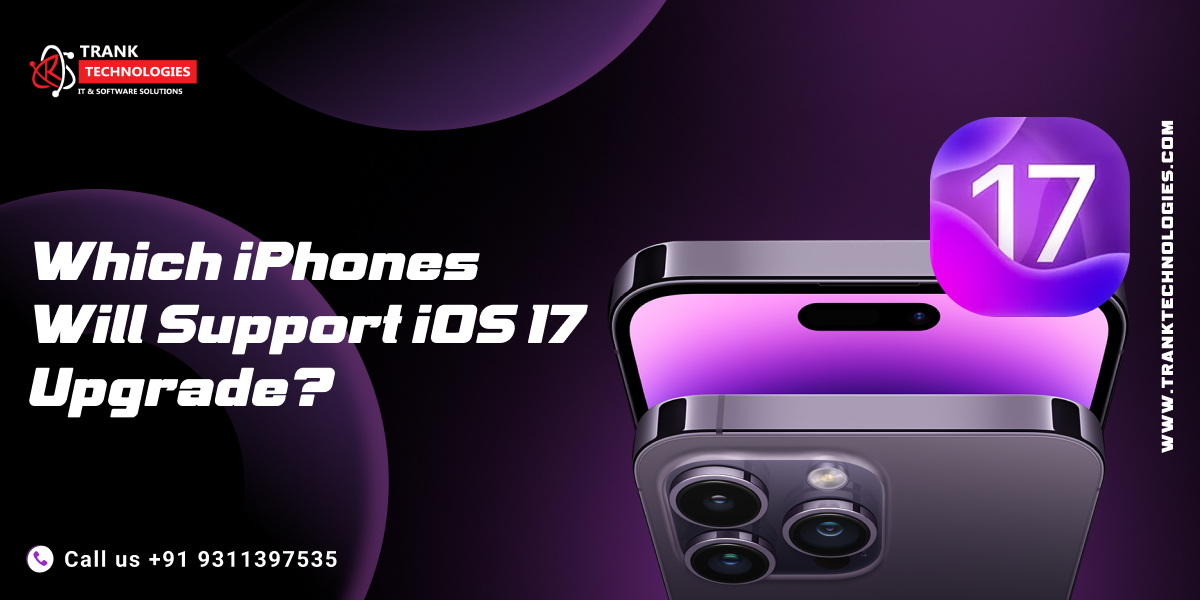 Which iPhones Will Support iOS 17 Upgrade?
The release of iOS 17 is highly awaited by iPhone owners around as Apple continues to develop and improve its operating system. But not every iPhone model will be able to receive this next upgrade. Let's examine which iPhones will be compatible with iOS 17 and which won't.
Supported iPhones:
iPhone 14 Series: The forthcoming iOS 17 update is poised to seamlessly integrate with the state-of-the-art iPhone 14 and iPhone 14 Plus models. As the latest iterations in Apple's lineup, these devices are expected to offer unparalleled compatibility and leverage the full potential of the iOS 17 features and enhancements. Embrace the pinnacle of technological sophistication with the perfect synergy between the iPhone 14 series and the forthcoming iOS 17 update.
iPhone 13 Series: Being the latest flagship models, the iPhone 13, iPhone 13 mini, iPhone 13 Pro, and iPhone 13 Pro Max will naturally be eligible for the iOS 17 upgrade. These devices offer cutting-edge hardware and are expected to seamlessly integrate with the new operating system.
iPhone 12 Series: The iPhone 12, iPhone 12 mini, iPhone 12 Pro, and iPhone 12 Pro Max are also likely to support the iOS 17 update. These devices, released in 2020, possess robust specifications and should handle the new features and optimizations introduced in iOS 17.
iPhone SE (2nd generation): Apple's compact powerhouse, the iPhone SE (2nd generation), is expected to receive the iOS 17 upgrade. Despite its more affordable price point, this device packs impressive performance and will likely benefit from the latest iOS enhancements.
iPhone 11 Series: The iPhone 11, iPhone 11 Pro, and iPhone 11 Pro Max are anticipated to be compatible with iOS 17. These devices, released in 2019, have remained popular choices among iPhone users and should continue to receive software support.
You can also read : iOS Mobile App Development – A Brief Overview
Unsupported iPhones:
iPhone XS Series: Unfortunately, the iPhone XS, iPhone XS Max, and iPhone XR may not be eligible for the iOS 17 upgrade. As these devices were released in 2018, it is common for older iPhone models to eventually reach the end of their software update cycle.
iPhone X: Similarly, the iPhone X, released in 2017, might not receive the iOS 17 update. While it continues to be a capable device, Apple's focus on supporting newer models often leads to discontinued software updates for older generations.
Conclusion:
As iOS 17 approaches, iPhone users eagerly anticipate the new features and improvements it will bring. While newer iPhone models like the iPhone 13 series and the iPhone 12 series are expected to support the update, older models such as the iPhone XS series and iPhone X may not be eligible. It is essential for iPhone owners to check Apple's official announcements for specific details regarding device compatibility and to ensure they can make the most of the iOS 17 experience.