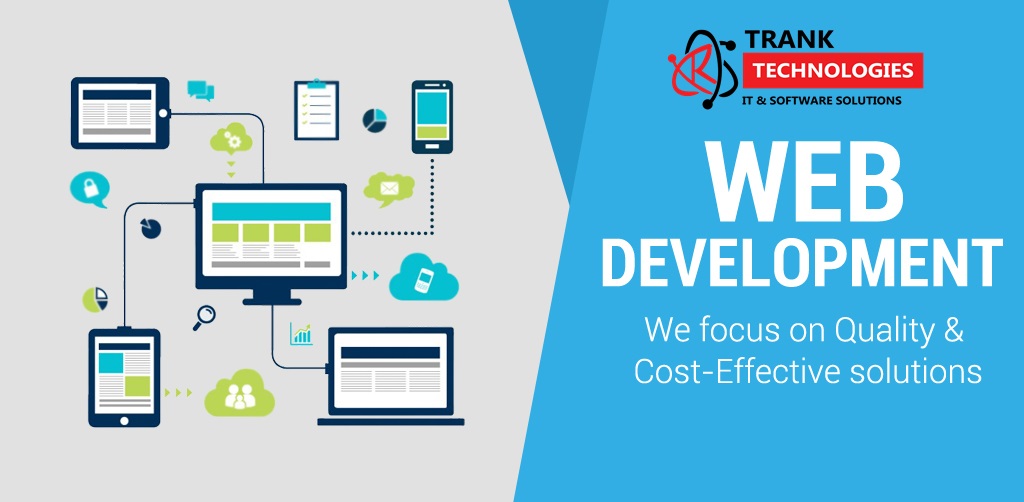 Top 7 Web Development Services to Grow Your Enterprise in 2023
In this era of digitalization, establishing an effective online presence is imperative for business growth. If you don't have a business website, you are not accessible to your target audience. Therefore, firms are now steadily investing in web development services to advertise their business and attract potential customers.
Before availing of website design and development services, first, understand web development from the basics and why it is essential for your business. 
What is Website Development?
Website development refers to developing and maintaining a website for any particular business. A fully functioning website is easy to navigate and provides a great user experience. To create a website, web developers use different coding languages such as HTML, CSS, PHP, JavaScript, Python, etc. 
Moreover, it involves other processes like domain registration, server hosting, business email registration, etc. Based on the complete analysis of your business requirements, the website design & development agencies provide various web-based solutions. 
7 Types Of Website Development Services You Must Know
Every web development company avails different types of services to its customers. Some of the exceptional website development services are mentioned below. 
1 – Full Stack Development
Full-stake development refers to a complete package where the web developers have to handle both the front-end and back-end development. The front end consists of the user interface, whereas the back end handles the business logic & application workflows. 
2 – eCommerce Web Development 
The COVID-19 pandemic has entirely changed online shopping experiences and transformed how consumers use e-Commerce platforms. Online shopping has become popular because of its on-the-go benefits after the pandemic. 
The majority of firms have quickly begun selling their goods online. Hence, they must engage with a professional eCommerce web development company in Delhi to have a well-methodical online presence.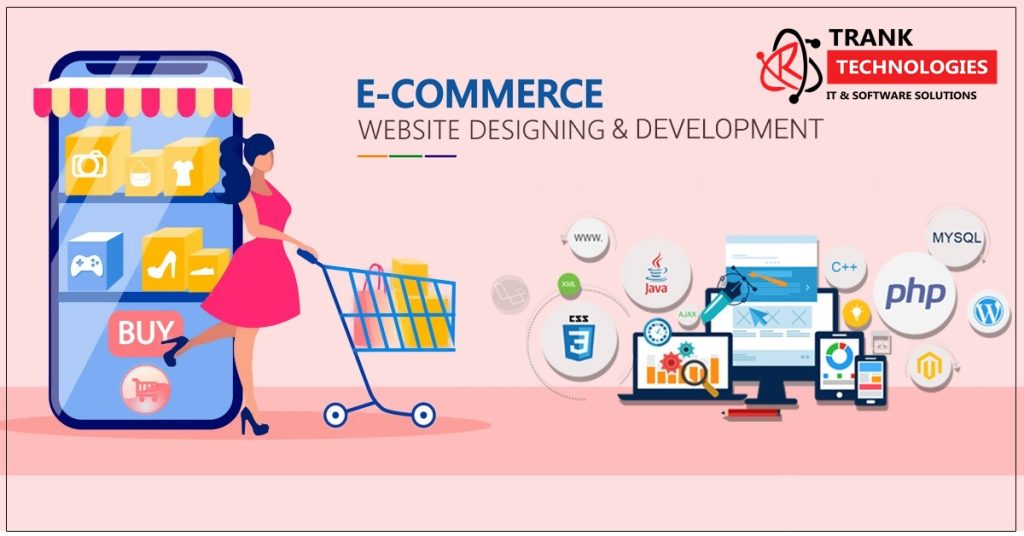 3 – CMS Website Development 
A Content management system or CMS is software used to create, manage, or edit a website. With CMS, you can design and develop a website without writing code. You can do it even if you don't possess any technical knowledge.
Users can use CMS to track user sessions besides editing the texts or images shown on the website. Moreover, Website owners can handle search queries, collect visitors' feedback and comments, etc. 
4 – Custom Website Development 
Custom website development refers to the process of building your website, which is specifically tailored to meet your business objectives. It helps you serve your target audience the correct products or services and grow your venture. 
Depending on the project's complexity, developing a custom website could take a while. Additionally, this may be an expensive purchase, but don't let that negatively affect you because it will be worth every penny you spend.
5 – PHP Website Development 
PHP is a scripting language and a free open source for web development. PHP goes with database software like MySQL, which creates dynamic and interactive websites. In HTML, it was the first server-side language. 
If you want high-performing, easy-to-maintain, and scalable results, you can use PHP development services for your website, applications, or eCommerce marketplace.
6 – Python Website Development 
Python is one of the most popular programming languages because it has helpful and easy-to-read syntax. It is a widely used language to develop websites and web applications.
Python provides many frameworks, including Flask, Pyramid, CherryPy, Django, web2py, etc., which have been used to empower some of the most popular sites, such as Spotify, Reddit, and Yelp. 
7 – Website Maintenance
Website maintenance is the process of monitoring a website's performance by eliminating faults, errors, and bugs. It is all about ensuring everything is completely updated and responsive. A well-maintained website can increase traffic, generate more leads, and rank your website better. 
During website maintenance, a web developer is responsible for cleaning viruses, fixing malware and bugs, and conducting security checks. Additionally, assessing website analytics and revising blogs that need to be updated are also included in website maintenance.
Tips to Consider While Choosing the Best Web Development Agency
Your website's quality can make or break your business. Therefore, it is essential to ensure that you choose the right agency to turn your vision into reality. Here is a list of some valuable points you must consider while identifying the right web development company.
They should understand your business objectives.
They should respond to your queries quickly. 
Ask for their previous projects.
Evaluate their team expertise.
Ask for a trial period (two or three weeks).
They should keep your intellectual belongings safe (No one will be able to reuse your design).
Conclusion 
Website development services are a boon for business owners. With the help of professional web developers, resolving complicated problems that occur during development. We have discussed the top 6 website development services that agencies often provide according to your business requirements. 
If you want to build a powerful website for your business, Trank Technologies can help you establish your position. Our experienced developers comprehend the fundamentals of the web development process. We help enterprises of every size to attain brand development and growth.