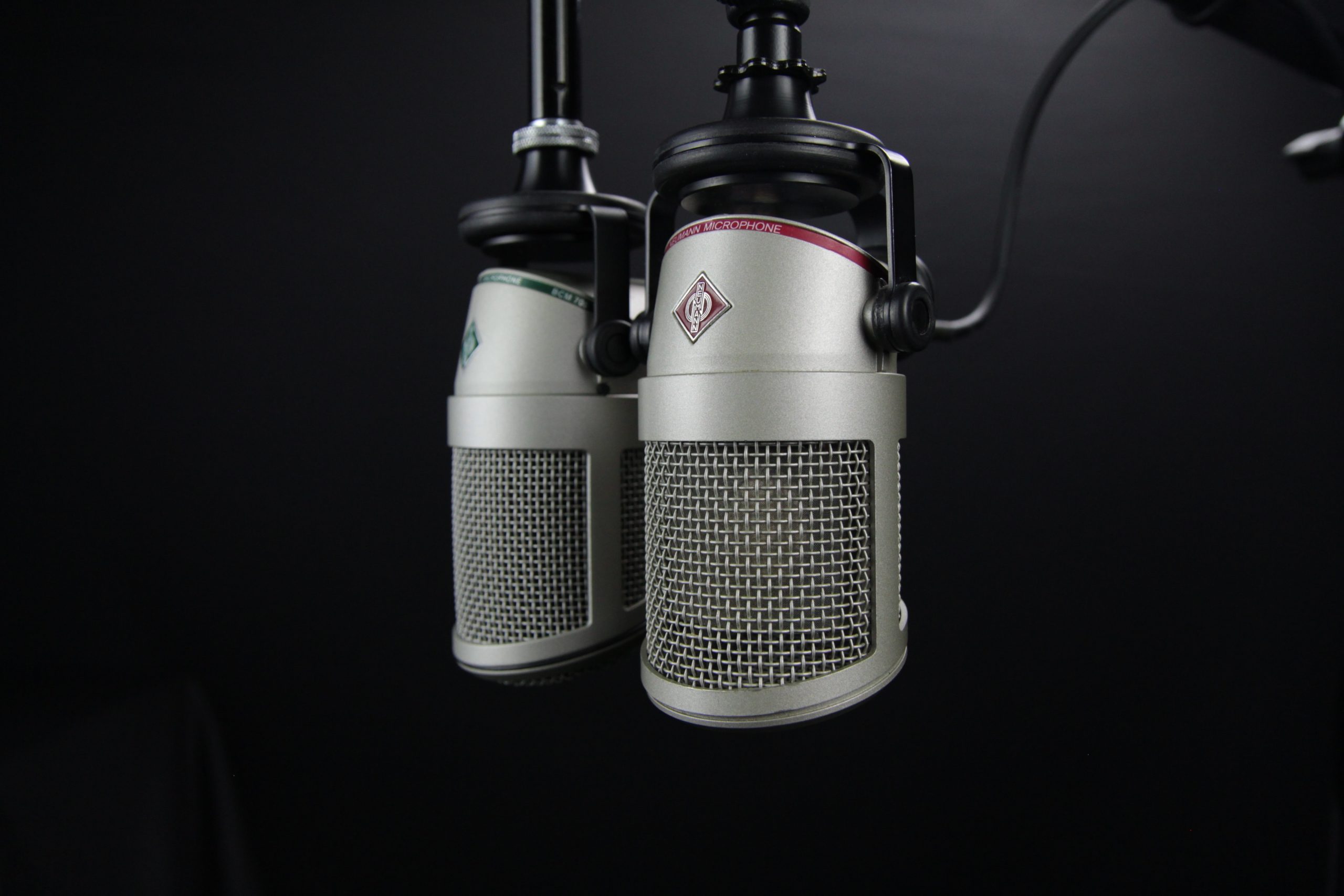 6 Amazing Uses of Podcasts in Digital Marketing for Businesses
Every single marketing strategy created in the world so far is hinged on the idea of a voice being heard by the right set of crowds. Millennials these days are very demanding. They always seek a significant form of communication to connect with a business or a service provider. With the massive evaluation of numerous customer engagement modes, print media has already been left behind. The marketing professionals to generate a cost-effective interactive system. Besides, the internet is introducing various methodologies almost every day to maintain healthy communication with your users. And the podcast is one of those means. In recent times, podcasts have turned the tables in the digital marketing arena with their powerful effect on the listeners.
Significance of Podcasts
Podcasts are the audio files available on the web as a 'radio on demand' service. You can download from a specific portal as per your RSS feed subscription. Interestingly enough, the utilization of podcasts in user engagement has come a long way in the past few years. It's booming with lightning speed in India and other nations as well. If we look at the previous records, publishers have created more than 60,000 podcast programs along with 28M episodes overall. Moreover, surveys suggest that half of the total global population has listened to the podcast at least once in their lifetime.
This whopping number implicates the impact of podcast distribution amongst the masses and its benefits for businesses. Professionals in the podcast industry have already stated that this stream is getting closer to becoming a common form of communication. It means that there will be a wider criterion of the audience showing interest in the podcast including the mainstream users. By that time, all major organizations and SMEs will be able to benefit from the continuous distribution of podcasting.
Following is a list of some selected uses of podcasts that you can take into consideration for strategizing your business growth roadmap:
1) Accessibility to Smartphone Users
Every single customer of yours is using a smartphone to operate through numerous daily life activities. Other than this, android and iPhone devices are immensely accessible to a broad array of users. It makes it easier for podcast publishers to cover the maximum range of listeners online. The way we create content these days should involve different parameters of human communication. Clearly, podcast popularity is extending our capacity of consuming the information through a definitive mode of the message.
While the written content has marked its territory on the internet, podcasts are becoming one of the favorite means of knowledge and information for millennials. With multitasking on the menu, people these days are indulging themselves in podcasts. They want to grasp the core content of whatever information they browse on the web. Written details require a great degree of attention to learn whereas podcasts can be enjoyed while doing other prominent tasks of the day. This is what people are loving about the podcast culture, and almost every other brand is coming up with their podcast series.
Also Read: 6 Surefire Digital Marketing Trends 2021 To Elevate Online Business Growth Instantly
2) Personalized Connectivity with the Audience
When you are getting in touch with your users or customers through a podcast, you create a personalized connection with them which is often stronger than your usual business relationship with them. Podcasts seem friendlier and more understandable as compared to other modes of digital marketing and communication. Also, they don't affect the marketing budget of the publisher.
While making a podcast for your target audience, you don't need to sound like a typical digital marketing service provider or a business entity. Just sound natural, and you can win your customers over a conversational chat through the podcast. It is the era of globalization, and thousands of similar businesses out there are working hard to surpass their competitors. To survive this race, you must break the monotony and try numerous ways to deal with your customers hassle-free.
3) Building A Trustworthy Community
Community development is the most underrated form of marketing, especially in digital marketing. It is worth noticing that many major brands operate an active community to publicize their specialties and provide genuine answers to other people's queries. Community is more like a networking practice, but it is merely focused on building a trust level amongst the users and other concerned entities associated with the business.
Aside from vivid marketing activities and online promotions, your brand also requires the loyalty of your customers. Even though there are plenty of platforms on the web for creating a community and staying in touch with the target audience, but the impact of podcasts in building a reliable community is unmatchable. You need to develop relatable content for the podcasts and gather useful information that your users will want to listen to. This is another effective use of podcasts in digital marketing planning.
4) Coverage of Wider Parameters
When you write a blog, it adds up to the web authority of your business website. Similarly, when you create a podcast on a relevant platform, you raise a step towards an unconventional branding view. The plus side of podcasts is that you get to share your opinions and knowledge with a suitable group of people willing to learn something.
Various platforms distributing the content in the form of podcasts optimize their portal to customize it for the right listeners. No matter how scarce of a topic you pick, your voice will be heard by the right people. With your vast knowledge on the subject and industry-related information, you get to build an authority for your brand.
5) Impeccable Power Over the Competitors
It is always better to recognize the power of an efficient marketing tool before your competitors do. This way, you get to reserve your prominence amongst your audience and win the cut-throat competition with the help of an empowering promotional technique. Podcasts have become a dynamic parameter for creating the reputation of the brand through frequent communication. Besides, it's never too late to try on a new methodology of customer engagement that everyone is talking about!
6) Versatility & Increased Reach
No matter what approach you embrace for a successful marketing campaign, your business will always need visibility over the internet. In the case of podcasts, you get to spread your wings in the direction of versatility. This approach to podcasts development leads to an upgraded level of digital marketing. Digital marketing is an extensive dimension of business development. On the other hand, podcasts act like just another efficient feather in the cap of productivity and user engagement. You just need to make up your mind to build a podcast series and get on board with the process. After a while, you can witness the proliferating effect of this high facet of communication for growing a business effortlessly.
Looking for one such versatile digital marketing service provider who can help you formulate an unbeatable marketing strategy for your business? If so, then you can consider Trank Technologies for cost-effective services. Our Internet marketing services hinge on unconventional and result-driven methodologies to boost the online reach of your business.