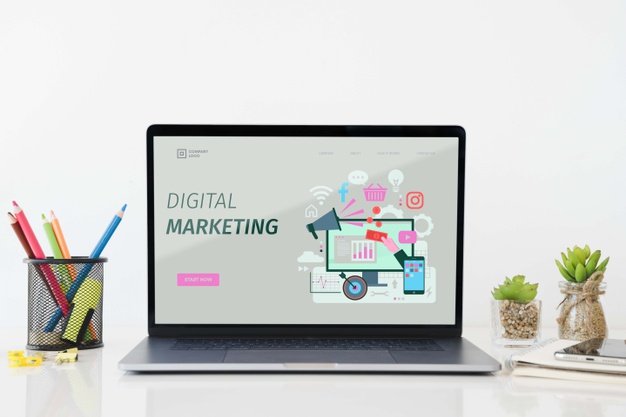 Why Should You Choose Digital Marketing for your business?
Firstly, let us discuss what is a digital marketing and why should you choose digital marketing services in order to expand your business.
Digital Marketing:
'" Any form of marketing or services done through online medium is known as Digital Marketing'".
Digital Marketing is all about advertising through social media, search engines, websites, emails etc.
As nowadays the marketing era has become so digitalised that in order to expand your business reach and to reach to your target audience you must analyse the current market trend and work accordingly.
As digital marketing is a wider concept so covering each and every part is difficult in order to expand your business over the world and to reach to the target audience worldwide.
So in order to help you and to generate leads and to expand your business here are a few types of digital marketing which the whole world is aware of and are focusing over it are SEO, SMM, PPC, Content Marketing, Email Marketing and much more.
Here we discuss some brief information about all these Digital Marketing topics to get a clear picture of it and to know how it is useful for a business as well.
So here are some top and the most precious parts of Digital Marketing:
Search Engine Optimisation(SEO):
Search engine Optimisation is all about optimising the content so that search engines show it in the top searches. It is about how well you optimise your content and work upon it so that search engines like Google display your result on the first page whenever someone searches for it.
Social Media Marketing(SMM):
Social Media is another way to promote your business and to reach to the target audience. As now people love to spend time on various social media sites so it is a best and the foremost option to reach people globally.
Pay Per Click(PPC):
Pay per Click is totally an inorganic form of marketing to promote your business and to capture the audience at large scale. PPC is about the online advertising campaigns in which the advertiser has to pay an amount for the ads whenever the users click on the ads banners or on the links.
Email Marketing:
Email Marketing is another form of marketing and is a part of Digital Marketing. Through Email Marketing we can capture the large audience and build trust, loyalty and also we can aware users about the discounts, offers, event and can redirect them to our websites as well.
So this all parts are the important source of Digital Marketing and to reach to your target audience. But many of us are not aware of all these terms and how to promote the business in the digital world.
So in order to help you out here is Trank Technologies which is the best digital marketing service provider in the USA. So now connect with this best digital marketing agency and expand your business in this online world.