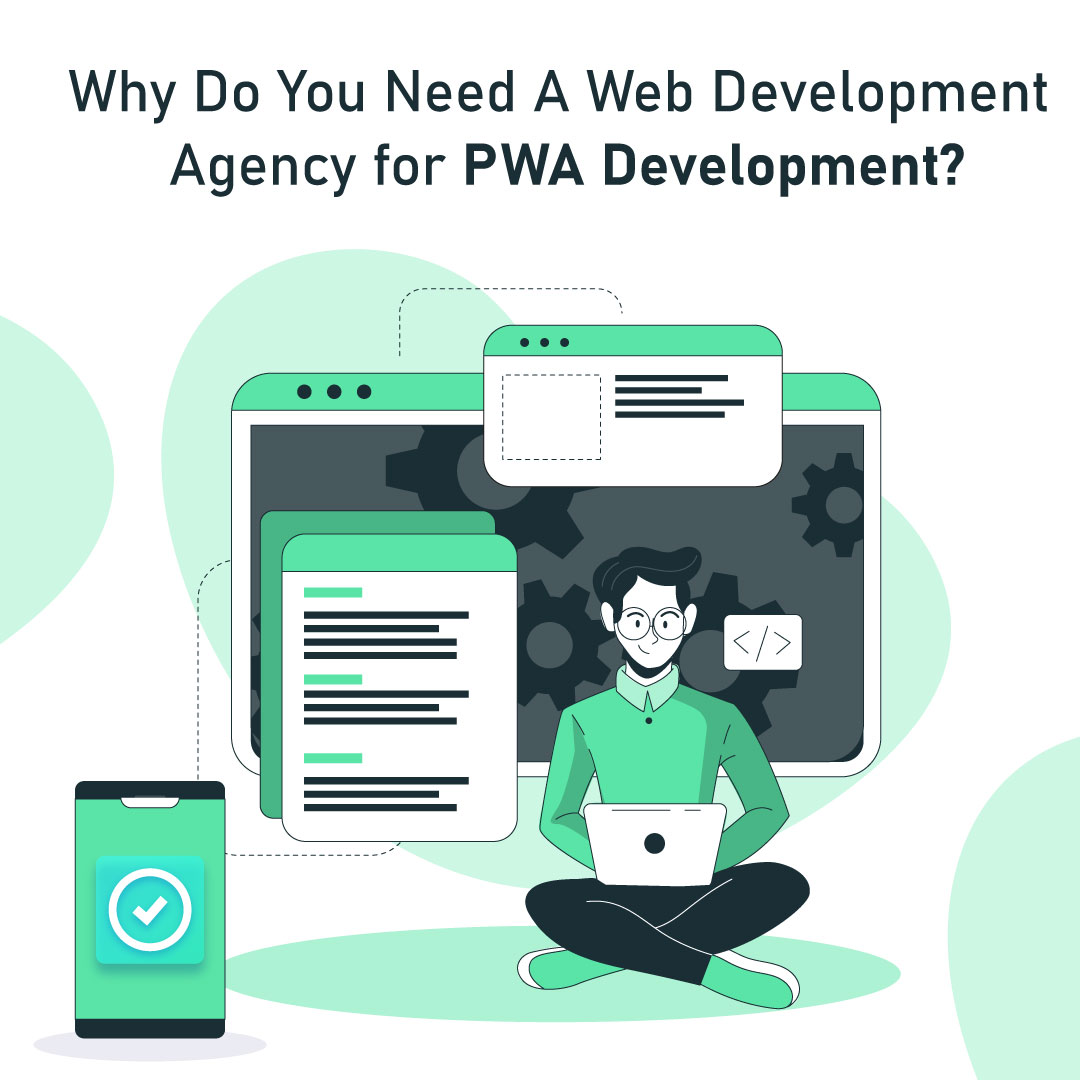 Why Do You Need A Web Development Agency for PWA Development?
Progressive web applications have taken over the digital world by storm in the past few years. Superfast access to numerous features of the website along with simple design and catchy layouts make PWA a supreme choice for both businesses and developers. Progressive web apps are fast and reliable which makes it an apt selection for eCommerce. It's the platform for those who don't wish to splurge money on mobile app development services.
But what exactly does it amount to for businesses, application users, and app developers? Progressive web apps are loaded with plenty of benefits. In this post, we will throw light on why you must hire a reliable Web Development Agency for PWA development.
Before moving on, let's understand how PWA development services can make a difference for your business.
You can also read – Real Estate Mobile App Cost – 12 Elements That Define The Development Budget
Benefits of Progressive Web Apps for Users
Unlike regular mobile applications and complex websites, PWAs don't take much time in loading completely in your browser. Less loading time is one of the biggest reasons why users prefer progressive web apps.
Even if your network condition isn't so good, progressive web apps will load on your system, and that is not the case with ordinary websites and mobile apps.
Not only does a progressive web app open quickly, but it also constitutes a small size which is a plus point for users. If your device doesn't support heavy portals, you can still operate PWAs on your phones and desktops.
With all these usability benefits, progressive web applications don't lag in terms of features. PWAs also allow push notifications, home screen access, and offline mode usage.
You don't need to own an android phone or an iOS device to run a progressive web application on your phone. You can bid adios to mobile app aggregators and open the web app in a browser.
Usually, mobile applications require frequent updates and consume a certain amount of time. On the contrary, you can run PWAs with quick and easy updates.
You can also read – 7 Essential Fintech Development Features That Make Your Mobile App User-Friendly
How Can A Web Development Agency in India Help Assist with PWA Development?
Businesses need to create mobile apps and then make them available on different platforms such as the Google play store and Apple play store. It is not the case with PWAs because progressive web apps don't require any middle bodies for app download and installation. Also, the app update process is easy in a progressive web application system. The owner of the app doesn't have to go to a professional for an update process.
Even if your internet connection is average, you can conveniently manage your web apps without being concerned about internet connectivity or high speed. Your web apps can have millions of users on your app at a time, and your PWA will not reduce its performance or loading time. This is indeed a good sign for user engagement and the conversion rate of your web application.
Mobile usability is another major reason why progressive web apps get the attention of search engines. Aside from this, onboarding from social networking sites is also a vital factor that brings higher ROI for your business. The cost of user acquisition is less in progressive web apps whereas the cross-platform conversion is more as compared to other options. Apart from this, development and update are distinctively simple in progressive web applications. 
You can also read – Healthcare Mobile App Development – 8 Must-Have Features You Shouldn't Miss
Why Do Developers Prefer PWA Development Projects?
The modern approach of development and comparatively convenient coding experience make PWAs a prominent option for creation. Another major advantage of the progressive web application is that these apps can be built on headless architecture. There is no need to define codes for android and iOS devices when you are building PWAs.
Only an experienced web development agency knows the struggles of PWA application integration as it involves more than mere coding adjustments. First, you need to figure the right kind of platform and framework for app integration. Then begins the checklist of the pivotal functions to be configured in the application.
App stores ask you to submit an amount for publishing their apps on the app store search engine. PWAs don't require any such obligation as you can publish your app on the web. Whether it's the frontend of the application or the backend part, you can manage both independently on PWAs.
You can also read – Headless Shopify ECommerce Development – 10 Pros & Cons For Online Stores
Conclusion – These are some selected benefits of progressive web apps that you might want to consider while determining a suitable budget for app development services. Still have doubts about professional website design and development services? You can always get in touch with a professional Web Development Company for professional consultation.