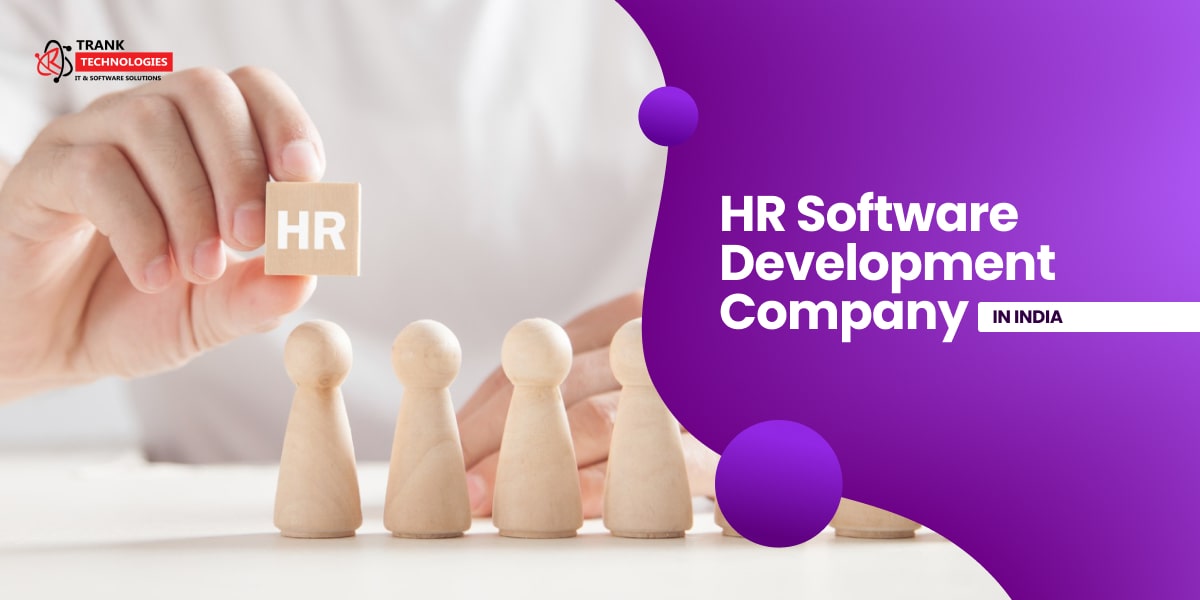 HR Software Development Company: Overview, Benefits & Future Predictions!
Since 2020, the whole world has witnessed the deadly impact of Coronavirus. Under those circumstances, our lives have dramatically changed. In addition to affecting people's health, the pandemic has negatively acted on social connections and the happy livelihood of people worldwide. 
COVID-19 has also impacted businesses and jobs of people because of huge financial crises and losses. Due to this, the companies' operational systems have been drastically revised. Among various company operations, the role of human resources is evolving with the increased trend of hiring the best HR Software Development Company in India. 
This post will help you understand why human resources technologies are headed. Also, how does HRM (human resource management) contribute to a business's success? 
What is HRM Software Development?
HRM or Human Resource Management Software allows every small to large-scale enterprise to automate its HR processes. HRM software gives complete control of many HR activities like recruitment, workforce planning, performance assessment, and payroll management as well. 
No matter what platform you need HRM software for, you can employ the best android and iOS app development company in India. The HRM software development company provides businesses with a system that maintains all the relevant data. Therefore, it saves HR managers time and effort by eliminating the need for manual paperwork. 
What are the Benefits of HR Management Software for Companies?
In this competitive marketplace, companies focus on their businesses' most important components to increase revenue. Additionally, many companies have started taking help from the most promising HR Software Development Company. Let's discuss some of the best advantages of integrating with an HRM software development company.
1 – Effortless Onboarding & Recruitment 
Using a human resource management system helps HRs comprehend the job roles and responsibilities to hire the right talent for the company. This way, the right way of onboarding is essential to make new candidates feel comfortable at their new workplace. Today's recruitment processes are not just about filling vacancies, it is more about managing talent to enhance the company's overall performance and productivity. Therefore, the HRM software helps
2 – Safeguarding Employee Data
In the daily office rush, managing each employee's data with a paper-based document management system can be challenging. An automated HR software development lets you centrally manage and access all candidate's details and documents through a single platform. In essence, it allows HR managers to access employees' documents and protect all confidential information with digital security protocols.
3 – Easy Employee Performance Monitoring
Evaluating employee performance and feedback are the two most important functions in any organization. Sometimes it's hard to keep track of workforce performance and give them feedback. But, by hiring the right HR Software Development Company in India, you can effortlessly share employee feedback and keep tracking their performance time-to-time. 
4 – Payroll Handling
Another advantage in the list of HR management software benefits is the payroll management system. It allows you to stop utilizing a third-party payroll service provider. With the help of human resource management software, the payroll management system is linked to the activities of employees. This way, it gathers data on employees' arrival, departure, leaves, extra working hours, and many more. In addition to calculating every employee's accurate attendance, it provides every single detail associated with the employee without any human errors. 
5 – Save Time 
By comprehending all the aforementioned benefits, we can't deny the fact that HR management software saves you time. It's a system that manages every single detail of an employee and eases HRs work at the best level. Additionally, you will not need to spend a lot of time on paperwork formalities.
Using HRM software, your HR team can turn into a strong unit that is capable of managing vacation allowance, absence tracking, etc. Not just this, this software also streamlines technologies to expand overall productivity. 
Conclusion 
HR management software is a system that helps a company manage all its HR activities while saving them time. When a company chooses an HR management software solution, it means they need support to manage its unique industry structure. In the post above, we have compiled a list of the benefits of hiring the best android or iOS app development company in India that develops potent HRM software.
Although there are numerous HRhttp://3.6.153.112/blog/how-does-an-e-learning-mobile-app-development-company-benefit-the-modern-educational-landscape/M software development companies in India to choose from. Trank Technologies is one of the most recognized among others. Our experts understand how human resources software can help you streamline workflow, enhance productivity, and improve revenue.