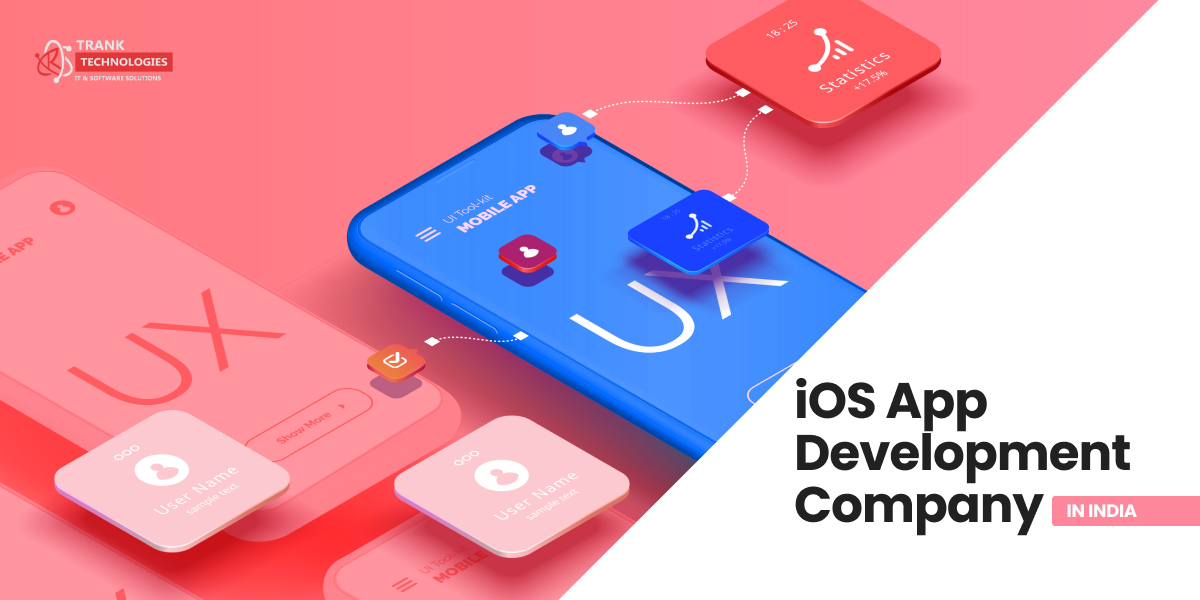 Web Portal Vs Mobile App: What's Right To Streamline Your Business Processes?
In a world with dramatic advancements in technology, different channels have opened their ways to help a variety of businesses communicate with their potential clients. To build solid and lasting relationships with your targeted audience, you must have the resources to implement hassle-free interactions. To achieve this, an ERP web portal development company can be helpful here. ERP or an enterprise resource planning portal that automates business processes.
On the other hand, gone are the days when mobile applications were meant completely for big brands. Today, mobile apps are valuable for all, regardless of your business type and size. Therefore, businesses that want to drive engagement for potential customers, can proceed with the best android or iOS app development company in India as per their preferences.
What makes your business grow better when choosing between a web portal and a mobile app? Keep reading until you find what's right for you.
What is Web Portal Development? 
When it comes to web portal development services, many people get confused as they consider it to be a traditional website development since they share the same characteristics. However, they are different. Web portals help users with many features, including a user login section, chat, navigation, analytics dashboard, and other business-specific features.
Advantages of investing in a Custom Web Portal Development Company 
Are you searching for a custom web portal development company in Delhi? If so, comprehending its captivating advantages that may help accelerate your business should be your priority. Following are some of the benefits of investing in a web portal development agency – 
1 – Manageable Business Operations 
When it comes to business growth, Web Portals create a very important role in brand awareness and attract potential customers. Users such as financial analysts, marketers, and salespersons spend most of their time accessing the latest information on the internet. Therefore, it is dominant to have a business portal that allows users to access information faster.
2 – Enhanced Customization 
Customers love customizations, and this is where an ERP web portal development company can prove to be a smart move for your company. If consumers find the content relevant to their preferences, they will surely make an unplanned purchase. Thus, you must have a web portal that allows businesses to manage their content in as straightforward a manner as possible. Similarly, it provides them loyal and potential customers with a great user experience.
3 – Ensures High-End Security 
Web portal development incorporates various business processes and custom access while ensuring great security for the organization's data. This is not only advantageous for customers but for businesses as well. Additionally, analyzing the data is more trouble-free with web portals. This way, an organization keeps a close watch on the entire performance. 
Why choose an iOS app development company over Android? 
Apart from Web portals, there are numerous ways to introduce your company in a better manner and attract potential customers. To build an effective brand image, developing an app is not an effortless job for any measure. Hence your concern is justified about choosing platforms during app development. 
Below, we will be telling you some of the important benefits of choosing an iOS app development company in India instead of an Android development agency. Look over the crucial points and decide – 
1 – iOS apps are business-centric
Today, top-of-the-line business leaders and other corporate heads of iOS application development companies. The reason is its proficiency to improve profits, gain higher productivity, and increase customer satisfaction. 
iOS systems have their own set of features with high-level functionality. Therefore, if you are planning a user-friendly elegant business app, then iOS can prove to be a strong medium.
2 – Helps in Fetching Good Revenue
Running a start-up is really an expensive experience, but an iOS application can help you get an incredible deal of revenue. Unquestionably, iOS-based apps push your business strategies in a better way, give your brand exceptional visibility, and help you make more money. 
3 – Splendid User Experience 
iOS devices are in synchronization with each other which helps them faster and more effortless development. Therefore, Apple devices have advanced features and incredible speed capabilities. To help businesses excel in their respective goals, an iOS app development company can prove to be the best way to get started.
Conclusion
This post began by asking whether you should use a web portal or a mobile application to streamline your business processes. Additionally, now that you understand the importance of Web Portals for your business, we hope you also understand why iOS is the best platform for app development.
Although it depends on your specific business requirements. In case you are still unsure what's right, Trank Technologies can provide you with great assistance. It is the best iOS and web portal development company in India with a huge team. Our experts are highly skilled in their respective fields with on-time delivery expertise and excellence.