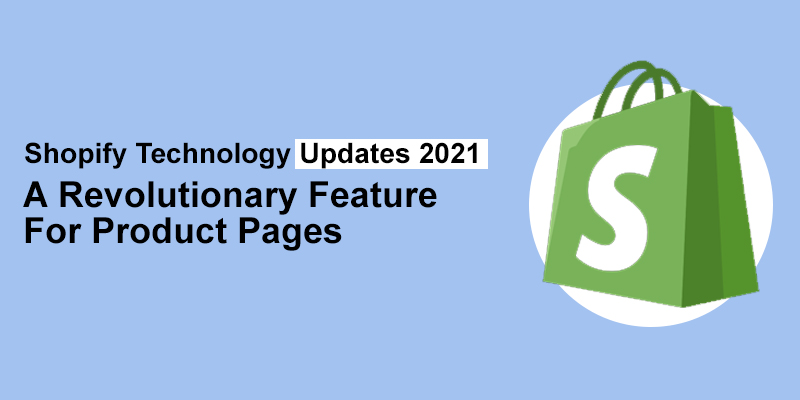 Shopify Technology Updates 2021 – A Revolutionary Feature for Product Pages
Online shopping is a part of millennials' lifestyles these days. Not to mention the drastic lack of time and fast-paced routine that doesn't allow much space for such time-consuming activities. The trend of buying stuff online started more than a decade ago. But became relatively much simpler and more accessible with the rise of Shopify. It wouldn't be wrong to say that Shopify transformed the entire eCommerce domain for new businesses everywhere. It was specific to small-scale and medium-scale business owners and India and other prominent countries of the world. The recent news and updates on Shopify often tend to change the eCommerce strategy for web development companies in India and overseas. Shopify technology updates of 2021 are going to leave the same impact this year.
Shopify is popular for being highly customizable and accessible. It is vital, especially for those who don't acquire any professional expertise or prior experience in portal management. Loaded with thousands of theme options and integration features, anyone can sell anything using the wide platform of Shopify. Recently, the creators of this world-class web application platform introduced impeccable Shopify technology updates of 2021. Experts say that it will revolutionize the way you showcase your products online.
You can also read – Best UI & UX Practices For Raising The Performance Of A Learning Management System
Age of Transformation
Instead of posting random images and descriptions, you can add short videos and 3d image variants of the product. Stores can use this for providing an enhanced view of the product to your buyers. Before jumping on the further details of the Shopify technology updates of 2021, let's learn a little about this eCommerce platform to evaluate the significance of their latest update.
Shopify Technology Updates 2021 – A Peek into the Past
It was founded in 2006 by two brothers living in Canada in the wake of necessity. The founders of Shopify were to start their own business. But they found out that there were no competent options to create convenient and accessible shopping portals for buyers. To simplify retailing online, they crafted the world's most popular eCommerce web development platform. It was something that revolutionized the business growth for people all over the world.
Shopify is a hosted solution for those who want to sell online. Anyone can create an online store using the seamless platform that provides a plethora of features and add-on options.
You can also read – How Did Shopify Become The Most Popular ECommerce Choice For Web Development Companies In India?
Following are the benefits of using Shopify that attract thousands of retailers every year to this famous eCommerce platform: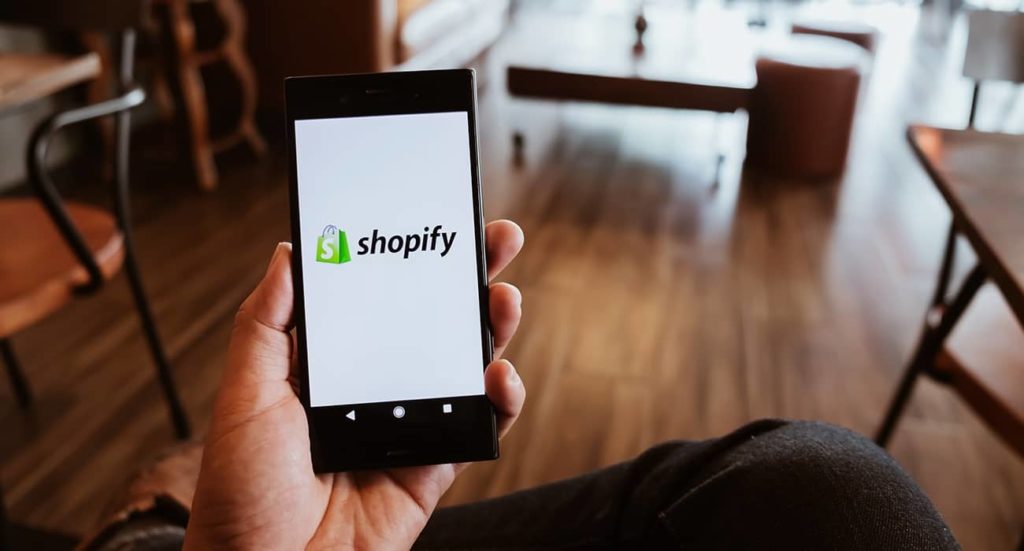 The easy configuration process for newbies makes Shopify one of the most trustworthy eCommerce web development platforms in the world. You don't need to be a hardcore tech-savvy or a developer to replicate your online store with the help of Shopify. Just a few taps on Shopify will get you right there with a fully optimized online store of yours.
It has plenty of options to create visually fascinating shopping sites that can help you get the maximum attention of your buyers without splurging in any marketing tactics. What inside and what's on the outside? When you are selling in a competitive market, it's important to take care of both these questions. That is the only possible way to seal the deal and create a remark in the industry. Shopify gives you that opportunity with thousands of color-bound themes it offers for shopping store development.
Information security for visitors is another powerful aspect of Shopify eCommerce web development service. Data safety is a prominent reason why some of the largest eCommerce stores in the world are built on Shopify. The data you submit to the platform for configuration purposes stays secure and multiple admins can manage the store without violating the general policies of online trading.
Loading speed is the biggest concern most business websites face these days. Tons of data files, multimedia, and product pages seal the actual speed limit of the website making it slower to access for the users. Interestingly, Shopify doesn't let that happen with its highly efficient built-in tools and features. Online shopping portals created on Shopify load faster than regular online stores and this is why buyers like to come back to the same store again and again.
Built-in marketing options bring scalable ease for store owners to manage their sales without investing in exorbitant marketing practices. Shopify allows shoppers to generate sales without splurging a fortune on search engine marketing because it already has built-in options for that.
Device Responsiveness and technical support can be a real deal for online store owners in terms of a boosted customer reach and platform assistance. The best part of using Shopify for eCommerce web development is that your customers can buy your products using different devices and browsers. In the language of online sales, convenience equals better engagement and more leads.
And Now, Back to the Shopify Technology Updates 2021
Now that we all know how efficient and useful the Shopify platform can be, getting through its latest editions is going to be even more exciting.
Your customers spend time on your online business portal when they get to see what they are looking for. This is why Shopify developers always recommend that you customize your product pages according to the common search queries found on Google. All in all, how you represent your range of products in front of your customers defines the success rate of your online store.
You can also read – 5 Unique Features Of WordPress Development Establishing Its Prominence In Tech-World
What's So Special About the Shopify Updates 2021?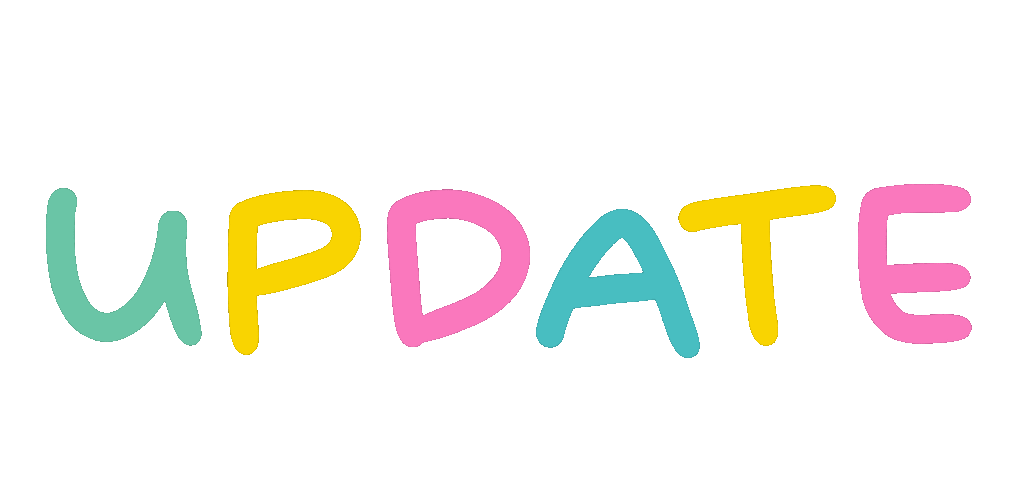 The latest update in Shopify is going to transform the experience of browsing products online with its latest 3d feature that showcases the right size, the color of the product, and the variant you are willing to try. This new addon on Shopify is going the channelize the buying judgment of your audience exclusively.
Till now, captivating descriptive product copies and high-definition images were the only effective practices to take the sales growth in hands. Continuous paid advertising and constant social media engagement, on the other hand, undoubtedly consume a lot of your time and money. But this 3d model implementation will bring significance to every product on your website. Instead of posting plain images of your best products, you get to submit 3d pictures and video directly with the product description to let your product sell itself. You don't need to install any 3rd party application or a custom code to import high-quality multimedia on your business portal. Shopify has got your back in this segment.
Shopify Technology Updates & Trend 2021 – A Passage to Virtual Experience
The creators of the Shopify platform announced this technological advancement back in 2018. The motive of this update was to introduce the concept of augmented reality to the world of online marketing. This isn't the first time when online stores will be using a 3d model for boosting the product display process on their portal. Many other major brands have already used it. They have also witnessed a whopping rise of 250% in the conversion rate through their product pages.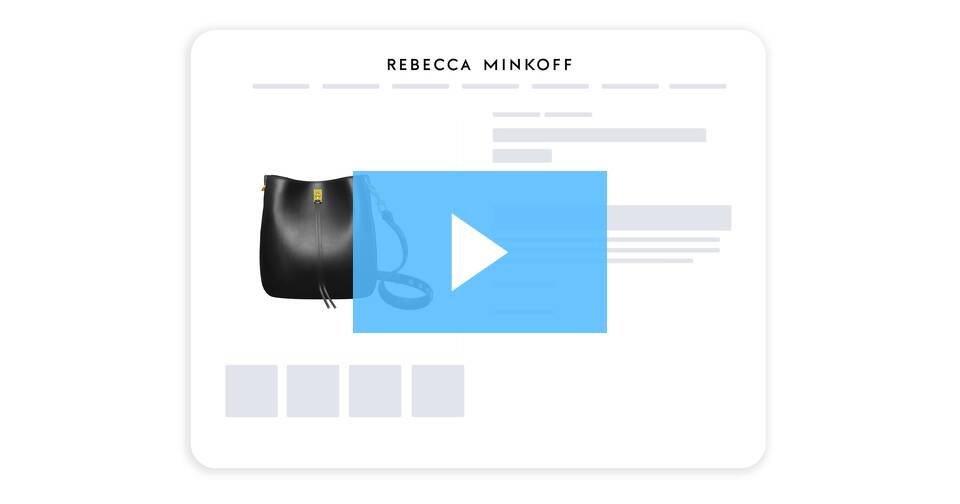 Announcing Native Support for 3D Models and Video on Shopify (2021)
Rebecca Minkoff Case Study – Here's What to Learn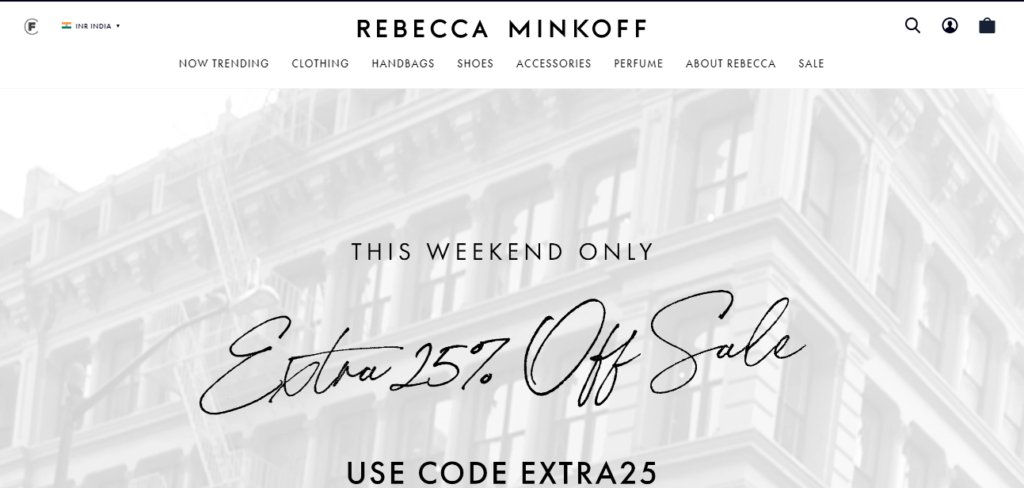 Rebecca Minkoff is one of the most prestigious shopping brands in New York City. Buyers use its online portal to buy designer bags in different patterns. It started implementing 3d model and AR-oriented product landing pages to enhance the presentation practices of its online portal. The website noted an increase of 65% in the purchase of their products within a few months.
The marketing professionals at the brand see it as an accomplishment led by a prolonged need for real-life experience in the wake of social distancing. The current situation of the entire world doesn't allow you to go out and shop in the market. Besides, Instagram and other social networking sites are filled with the horror stories of online shopping gone wrong. This technical upgrade helped people evaluate the quality of the product through a better view on the screen. It is a new step towards the revolution of the eCommerce sector.
Advantages of the latest Shopify Technology Updates 2021
It is going to bring flexibility for small-scale and medium-scale businesses who can't afford to spend money on traditional photography techniques.
The images that you get to share through this upgrade will offer a realistic experience for the viewers and help them prompt a buying decision effortlessly.
More than 90% of the online shopping complaints entail the concern of color variations that always disappoints the buyers. This new advancement of the development platform will solve the problem with its color variation feature just like that!
A Reinvention of Media Format with Various Applications
This 3d model upgrade isn't just a technical update, but an outstanding approach to bringing innovation to the fore. It is going to reinvent the way we buy and sell things online. Because it will elevate the scale of transparency in online trading.
When you are selling something expensive and crucial on an online portal, the use of video-based descriptions becomes substantial. With this AR update of Shopify, shop runners can explain the applications and benefits of a product with a video. All you need is an explanatory video, and you can easily upload it on the website.
You can also read – 6 Surefire Digital Marketing Trends 2021 To Elevate Online Business Growth Instantly
The best part is that you don't need to use an additional app to add videos to your website. You can do it directly at Shopify. You can create customer reviews, testimonials, product features, and a lot of things by using impeccable technology. It is the option that lets you bring reality into your business.