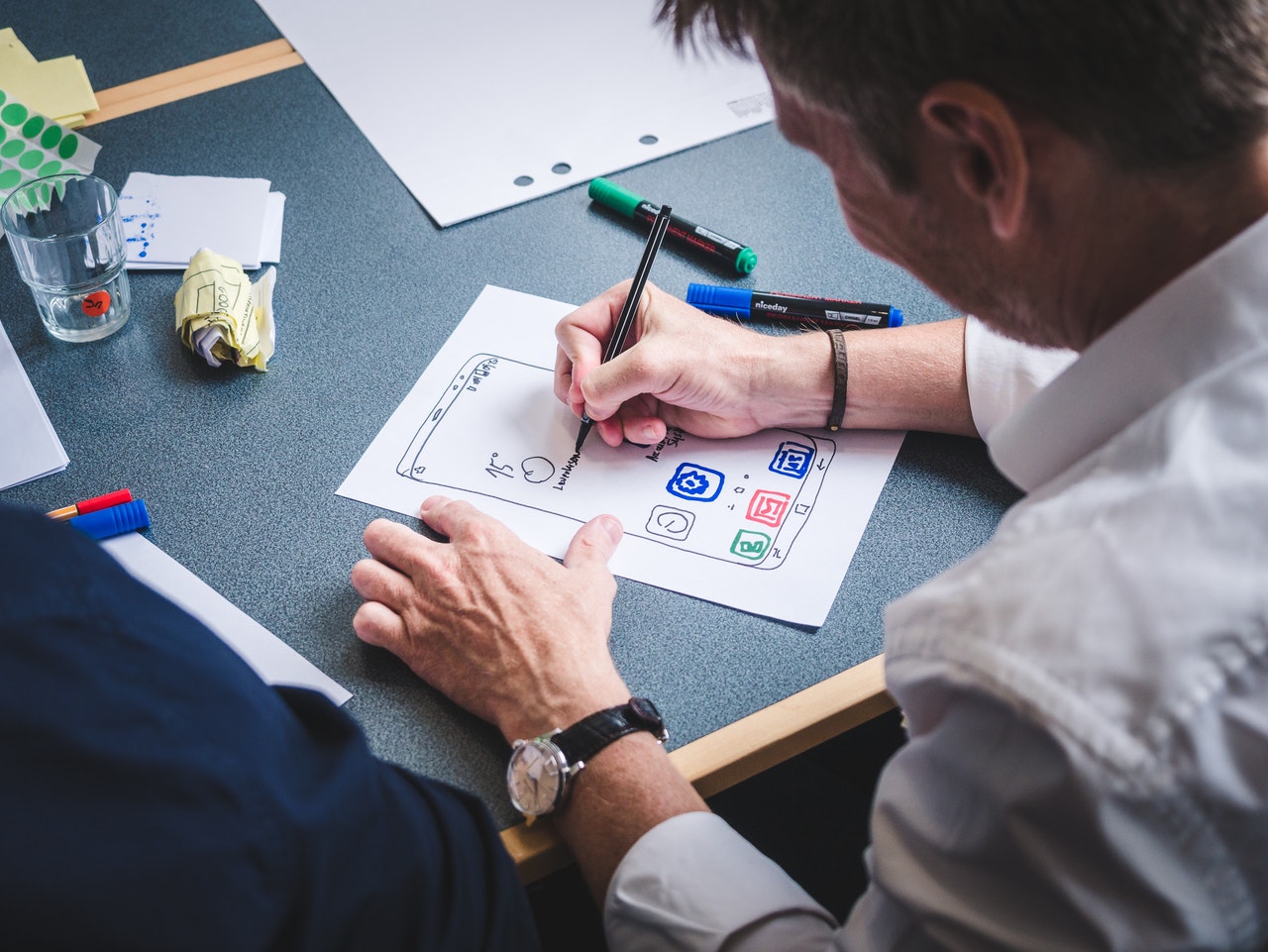 Best UI & UX Practices for Raising the Performance of a Learning Management System
Technology has redefined every single methodology of human interaction in the past few years after a significant rise of the internet. The beginning of the web in the early 90s was a major success for the corporate sector. But it was still an out-of-reach aspect for the masses. Fortunately, things took a drastic turn in the first decade of the 21st century. Now everything we do is somehow related to the internet including our learning practices. Before commencing today's post about the best UI & UX practices for a learning management system and design tips, let's understand the current scenario of online learning in India and its impact on the masses.
Online learning wasn't much of a common practice before the global pandemic of 2020. The technology found its way through a well-suggested paradigm of LMS. It is defined as the learning management system created and used as an interaction medium between the teacher and the learner. Since it involves different aspects of a dynamic communication cycle, the need for navigation and accessibility is already in order. Speaking of accessibility and convenience, it's high time to acknowledge the significance of web design in business growth. UI and UX are the most crucial factors of development that perceive the importance in this concern.
Understanding UI & UX Designs for LMS and Other Major Platforms
UI stands for the user interface that explains the design and usability of a website or an application. UX on the other hand is all about customizing the users' experience on your well-developed LMS platform. While the UI part emphasizes the aesthetic appeal of your portal, UX deals with how much effort your users must make to operate through your platform. It won't be wrong to say that both UI and UX designs play an important role in the technical framing of a learning management system especially when it comes to some selected courses.
The concept of running an LMS application is not constrained to adding information and running it with the help of technical support. More than 70% of your users stick with your LMS services only to experience the ease of functionality. It can only be achieved through a combination of UI and UX design implementation. In this post, we will focus on some prominently powerful practices related to UI and UX that simplify the configuration of a learning management system (LMS):
Feature Selection & Configuration
As a first-time LMS owner, you may feel intimidated by the technology. It can be overwhelming to manage an extensively vast platform for UI UX design services on such a large scale. There is a good chance that you will end up adding a load of features on your LMS portal in the wake of a multi-functional setup. If that's what you have planned for your web application, you are certainly leading in the wrong direction. There's a lot more in the segment of UI and UX that you need to pay attention to while drafting a design for an LMS platform.
To simplify the learning process for your learners, you must pay attention to a cautionary feature selection. As an administrator of the portal, it is your foremost responsibility to provide easy assistance to those who confide in your services for gaining knowledge. Identify the training requirements to proceed in a definitive direction of LMS arrangements. Instead of being a random LMS administrator, try to think it from a learner's point of view, and everything else will get clearer.
Boundless Usability
While finalizing a navigation design for your LMS portal, always keep in mind that your users are here to learn. They will bounce back right to the next simpler platform if they confront any form of time-consuming navigation aggravation. If you are still clueless about it, you can consider consulting UI and UX professionals who acquire significant expertise in this area. They can help you identify the usability bug in your application and rectify many other problems whatsoever.
Also read: 6 Surefire Digital Marketing Trends 2021
Future-Ready UI-UX Setup
What else is there besides easy navigation and minimum feature that can intrigue your potential users on your LMS application? It's the future-proofing technique of your portal that will attract learners towards your services and make them stay for a lasting duration. A future-ready UI and UX design can revolutionize your strategy of offering online education.
An automated setup for how you integrate data and run it through a dynamic array of multimedia depends on the complete design formation of your portal. You better look up some advanced methods to pursue this type of integration on your LMS platform. Otherwise, you may have to struggle to deal with the massive competition booming in your operational domain.
Smartphone Customization
Want to embrace the giant leap of technological advancement and make your learning management system applicable on all devices? Then you must pay attention to the complete customization of your application. Most of your users are remote learners without any possible access to functioning desktops. This may be a setback for the online learning domain. But you can turn this into an opportunity for you and your users both.
Everyone is using a smartphone these days. So you can consider tailoring the UI UX design of your learning management system portal according to a mobile-ready portal. Mobile-friendly setups are considered to be more clutter-free and convenient in comparison with conventional websites and custom applications. An LMS portal designing on a customized smartphone-based UI/UX design can provide a better experience and reach without any doubt. Are you in search of a trustworthy app designing and development company for budget-friendly UI/UX designing solutions? If yes, you can consult the professional team at Trank Technologies.