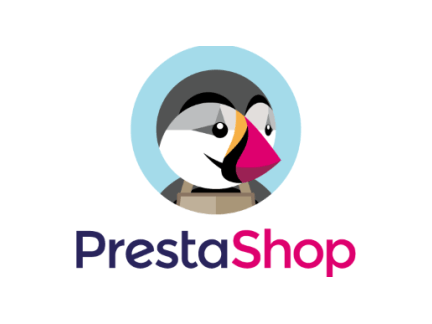 Why is PrestaShop Gaining the Attention of Ecommerce Development Companies in India?
With every other store going online, the eCommerce industry has taken a drastic turn in the past few years. It is worth noticing that there are plenty of web development platforms for building all kinds of online shops,. And yet their cost and configuration put a question mark on their usability. PrestaShop is a free open-source CMS backed by a PHP framework that anyone can customize for commencing online trading effortlessly. Hence, PrestaShop is going to be one of the topmost choices for eCommerce web development companies in India in 2021.
In the realm of a competitive market, reaching the right group of customers is nothing less than an eternal battle. You must always maintain the usability and architectural setup of your business website. It is essential to get an upper hand in terms of search engine visibility. Spontaneous growth in the online sector often asks for continuous improvements in every aspect of the website. That also includes its front-end part, back-end part, and SEO facet.
When it comes to optimizing an online portal with multiple options and features, there is no better e-commerce development alternative than PrestaShop. Released in July 2008 by the pioneer developers of France, PrestaShop offers a comprehensive list of features for its users. Some of them are:
You can also read – Top 10 Mobile App Development Companies In India 2023
Customization from Scratch
From the main menu to the basic color palette, you get to select every element of your website at PrestaShop. Gather all your ideas that you wish to integrate into your online store. Because PrestaShop provides customization from scratch to its users. The PrestaShop development tool lets you come up with the most exciting and creative features for the online store. Using those features can help you outcast your competitor's e-portals.
Analytical Navigation
Not only can you create your online shopping place for your business from the beginning, but you can also access the analytical navigation of your website at PrestaShop. Once you will start using PrestaShop, you will realize that it is more than just an eCommerce CMS tool. An e-commerce business website built on PrestaShop takes care of you and your users effectively.
Multi-Language Merchandising
PrestaShop gives you the opportunity to take your online store in the global marketplace with the help of smart language configuration. It supports more than 60 languages along with a series of merchandising options that will enable you to connect with your customers worldwide.
Community Forum for Technical Support
PrestaShop has an active community forum where you can find the solution to any potential technical issues related to CMS. It is a place where you can share your experience with others and learn from theirs. This unconventional approach to technical support and assistance can simplify the way we create and optimize e-commerce websites for both search engine bots and our potential buyers.
A Quick Overview of PrestaShop Ecommerce Web Development Solutions
PrestaShop Theme Design & Development
Budget-friendly PrestaShop eCommerce services in India include theme design and development for trading ventures. If you have a PrestaShop theme in mind that you want to customize for your customers, then you can search for a trustworthy IT enterprise for professional assistance.
Plugin Selection & Configuration
Selecting the right kind of plugins and addons for a new online store may be time-consuming for you. In general, a professional development team picks suitable plugins that will simplify the shopping process of your store for your customers.
PrestaShop Shopping Cart Integration
Your customers will need an accessible shopping cart after selecting their favorite products from your online shop. You can choose a company offering all-inclusive web eCommerce development solutions to integrate an active shopping cart on your portal.
Module Development & Setup
Are you familiar with the framework formation of an eCommerce website? Certainly not! Experienced developers in India acquire remarkable expertise in module development and setup that will add up to the convenient structure of your online store.
PrestaShop Migration & Maintenance Support
Are you planning on shifting your online store from another eCommerce platform to PrestaShop? If that's the case, then you can choose PrestaShop migration services and transfer your online store without disrupting the functionality of your website. Besides this, some companies also provide maintenance support for online store setup.
You can also read – Best UI & UX Practices For Raising The Performance Of A Learning Management System
Credible & Cost-Effective PrestaShop Web & eCommerce Development Services in India
Now, you can get your online venture up and running with the help of trustworthy PrestaShop eCommerce development services in India. Located in Delhi, we are a rapidly growing best cms website development company offering cost-effective web designing and digital marketing solutions for businesses.
Trank Technologies was started in 2013 with a determined aim to provide the best IT solutions for enterprises from numerous industries. Since then, we have assisted many organizations to climb the staircase of a well-managed online trading paradigm through our quality web development and PrestaShop eCommerce development services in India.
Our developers believe that creating an online store is way beyond selling goods and navigating an ordinary online trading cycle. It's the extraordinary experience of accessible online shopping that makes your customers come back to you after every purchase. We always keep the core perspective of eCommerce web development in mind. And, that's how we ensure to execute every project that drives actual outcomes for our clients.