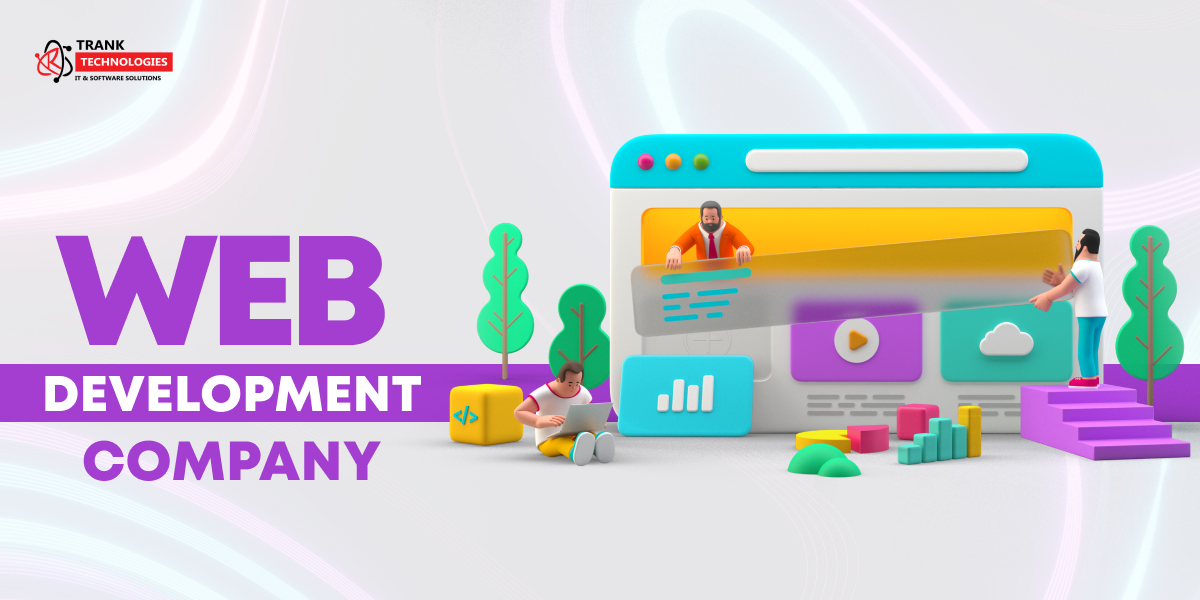 What Distinguishes The Top Web Development Companies in India?
A website is required for any business to have a strong online presence. Yet, creating a user-friendly, responsive, and visually appealing website is a difficult process that takes expertise and talent. This is where web design & development firms come in. Web development firms create websites and web apps for enterprises of all sizes and industries. This blog will analyze what distinguishes the top web development companies Delhi and in the whole of India.
How to Choose Web Development Companies in India?
Here are some of the key points you need to know before looking for a web development company in India:
Experience: Experience is important in web development. Search for businesses that have been in the sector for a while and have a track record of providing high-quality services. Skilled web development firms understand the market and may offer helpful insights and ideas.
Expertise: Web development is a large field, and selecting a company that specializes in the type of development you require is critical. Some businesses focus on eCommerce development, while others focus on custom web application development. Search for firms with experience in the type of development you need.
Portfolio: A company's portfolio reflects its work and might provide insight into its talents. Examine the company's portfolio to evaluate if its style matches your goal. It's even better if the organization has previous experience dealing with businesses in your field.
Customer Reviews: Customer reviews are a valuable source of information about a company's reputation and customer satisfaction. Examine reviews on third-party websites such as Clutch, Google, and Yelp. A company with a high rating and positive reviews will likely give high-quality services.
Communication: When dealing with a web development company, communication is important. Search for companies that respond quickly and clearly. A competent web development business should keep you updated on the project's progress and be available to answer any queries you may have.
Cost-effective: The cost of building a website for your business is important. You should be aware of your budget as well as the cost of the features that the developer firm will give you. You can get help from someone familiar with this service.
Want eCommerce Development Companies in Delhi?
eCommerce development is a specialist profession that necessitates expertise in establishing secure, fast, and user-friendly online storefronts. Here are some important factors while looking for the top eCommerce development company Delhi:
eCommerce Platform: Selecting the correct eCommerce platform is important to your online store's success. Search for eCommerce development firms that have worked with prominent platforms like Magento, Shopify, and WooCommerce.
User Experience: Developing an easy-to-use and intuitive online store is important for the success of your eCommerce business. Seek for eCommerce development firms with experience designing and developing eCommerce websites that are simple to use and have a smooth checkout process.
Security: Because eCommerce websites handle sensitive client data such as credit card information, security is a high priority. Seek for eCommerce development firms who have implemented strong security measures such as SSL certificates and two-factor authentication.
Why Look for Top Web Development Companies in India?
India is a hotspot for web development firms, with numerous options. Here are some of the key points for Top Web Development Companies in India:
Technology Expertise: Web development companies in India are knowledgeable in a variety of technologies and programming languages, such as PHP, Java, and Python. Search for organizations that have worked with the technology stack you require.
Cost-effective: Web development businesses in India are well-known for offering high-quality services at a lower cost than their Western competitors. This makes India an appealing alternative for corporations trying to cut development expenses.
Timezone: India's timezone makes it an ideal partner for businesses in the US and Europe. Indian web development companies can work during the day while their clients are asleep, providing round-the-clock development services.
You may also like:-Top Reasons to invest in an eCommerce Website Development Company
Wrapping Up!
Selecting the appropriate web development company is important to your online business's success. Experience, expertise, portfolio, customer feedback, and communication are crucial when looking for an eCommerce development company in Delhi or a web development firm in India.
These variables might assist you in making an informed selection and selecting a web development company compatible with your organization's aims and requirements. You can design a secure, responsive, and user-friendly website with the proper web development partner. These allow you to establish a strong online presence and grow your brand.
Trank Technologies is an Indian eCommerce app and website development firm. We provide cutting-edge technology to businesses to improve their customer service and increase internet presence. Our professionals collaborate with app designers and website developers to meet the most recent technological requirements for faultless user experience. Trank Technologies can provide you with customized eCommerce solutions. We are one of the best web design and development firms in India, offering comprehensive services to organizations of all sizes.