Top 5 Benefits of Outsourcing an eCommerce Web & Android App Development Company
In the past two decades, smartphone internet users have evolved from hundreds to thousands. Correspondingly, the demand for the best iOS or Android app development company is enlarging. Well, if you want to keep up with the pace of the digital world, you must realize that you need more than a website for your company. Additionally, having a website alone is totally inadequate if you own a business and sell goods to local people.
Gone are the days when businesses used to deal locally with their customers. Every firm now has the ability to reach vast amounts of customers by hiring an eCommerce website development company. Look at the entire post below to learn what your business gets from having an online business platform. This post will explain the most significant benefits of working with an app development agency. 
Top Reasons to invest in an eCommerce Website Development Company 
In this ever-evolving technology-driven world, it is not sufficient for businesses to have just a website. If you dream of your venture big, you must hire an eCommerce iOS and Android app development company in India. These development agencies are leading the market with their effective services for both owners and customers. 
Let's dive to acknowledge what these eCommerce companies have to offer. 
1 – Enhance Marketing Communication 
Undoubtedly, every business spends lots of money to make unbreakable marketing strategies. In addition to your strategies, the eCommerce website development company can help you achieve your objectives. When it comes to boosting sales, selling your goods and services on an online platform is the best way to reach more potential. 
With the help of an eCommerce platform, you won't need to spend a hefty amount on social media and other marketing strategies. Moreover, with a business-specific customized application, you'll have a better and more efficient way to engage with your customers.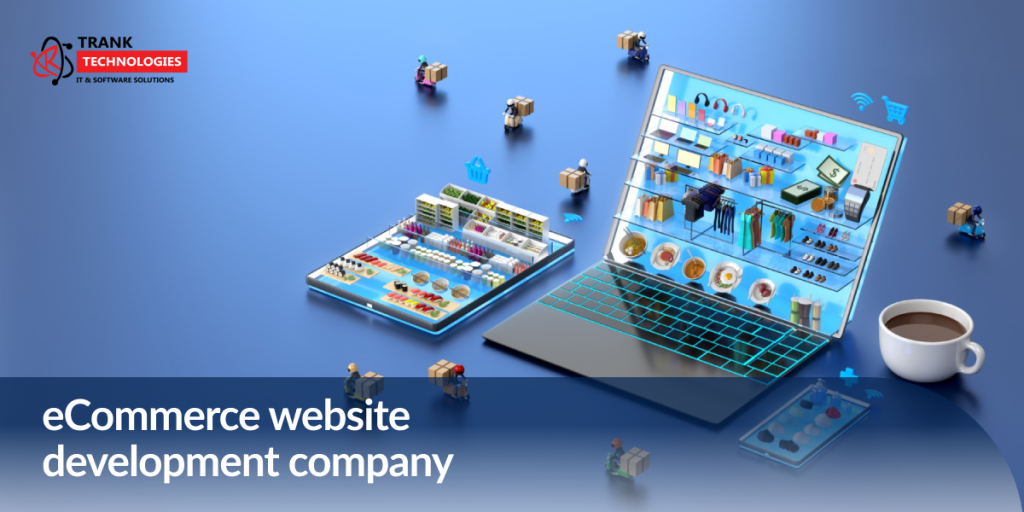 2 – Better Efficiency 
The user-friendly nature and multiple features of eCommerce app development have made them globally accepted by a large number of customers. After developing, it begins delivering incomparable benefits within a short time. A well-built business app with exceptional features helps you with enhanced sales results. Also, you will ultimately be able to generate more revenue from your existing customers. 
By acquiring the right e-commerce platform development company, you get an app prepared with the right idea and the latest functionality. As a result, it turns into a pool of customers with growing revenue. 
3 – Lowered Response Time
Both business owners and customers want a service that performs seamlessly. Reduced response time is one of the significant advantages of having an e-commerce application instead of a website. Because the response time of an application to perform an action is generally less than compared to a website. Mobile apps retrieve the requested data rapidly. Due to its major functionalities, application users get the opportunity to select their preferred references. This feature instructs the apps to display just the necessary information to users.
4 – Multiple Payment Options
Although websites provide users the authority to pay online. With the help of an e-commerce Android app development company, customers now have the option to pay via several methods, including credit/debit cards. Performing payments via mobile application is easier and more appropriate. It will benefit both company owners and customers. The trend of online payment evolved during the COVID-19 restrictions. Because customers were not supposed to have physical contact at shops. 
5 – Enhance Brand Identity
An eCommerce website development company helps in many ways to develop a powerful connection between a customer and your brand. It ultimately increases your brand's reach among the mass. Because mobile apps are always effortlessly accessible compared to websites.  Applications make users opt for your business every time they need services like yours. Applications are a great chance for business owners to advertise their brand and reach a large number of people worldwide. If you provide your services with some exciting discounts and offers, customers will definitely wish to shop from you regularly.  
Conclusion 
For the success of your eCommerce business, it's essential to provide a well-customized shopping experience to your customers. To achieve this, you should hire an experienced eCommerce iOS and Android app development company in India to write your business's next-level success story. Additionally, with all the above reasons that we have discussed, the significance of mobile applications for eCommerce business is unbeatable. 
Trank Technologies is one of the best eCommerce mobile app development companies in India. Our developers are specialized in developing innovative eCommerce solutions for a variety of industries. Furthermore, they use all the technologies to create market-leading and user-friendly interfaces to deliver the finest shopping experiences to end users.