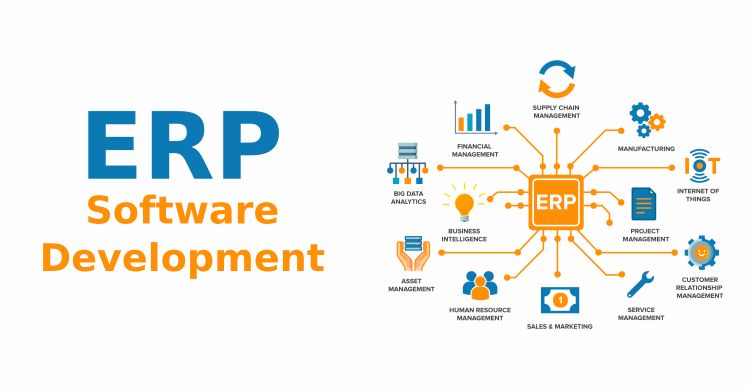 Web Portal Development Services & ERP Application Development: Why Does Your Business Need One?
In these rapidly evolving markets, businesses are more fond of digital solutions to remain competitive. These latest technology-specified solutions help an organization oversee its daily tasks including operation tracking, staff management, documents management, & ERP Application Development etc. 
If you want to empower your business, there are many solutions to help you achieve your dreams. First is web portal development services. Although not everyone can spot the difference between web portal and website development. But, both are used for completely different purposes which you will learn below.  The Second is ERP development services. ERP software basically helps an organization run its day-to-day operations effectively. 
Are you eager to gain a deeper insight into a Web portal and ERP development concepts? 
We are available to provide you with in-depth information that will help you understand why these are crucial for your business's success. 
What is Web Portal Development? 
A web portal is a secure web-based platform that offers relevant information. About different matters in a single user interface. The best web portal development services in Delhi with expertise in full-stake can create a web portal for any type of industry. 
Web portal development services include rich app development skills, both client and server-side scripting, registration systems, etc. Therefore, based on your particular business needs, you must hire an agency that understands and engage with your targeted audience. 
Significant Advantages of Web Portal Development Services for Businesses 
Different industries find different needs for web portals. For instance, a university needs a portal for students to let them register and log in. On the other hand, a school needs a portal for teachers to manage attendance, student information, etc.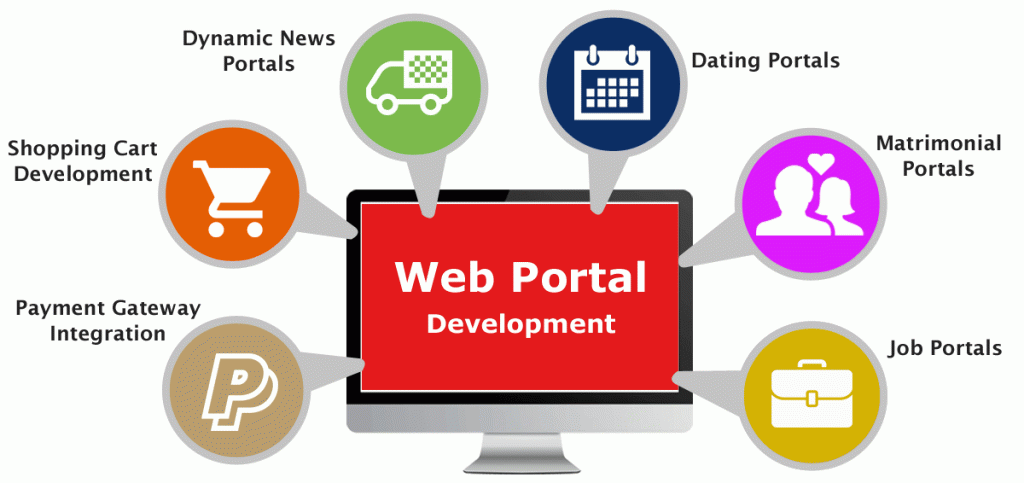 Check out the points below to gain a deeper understanding of the benefits of web portals for businesses: 
1 – Cost-Effective & Profitable 
With web portal development services. The customer services workflow can be reduced. Because web portals enable customers to access data management activities independently. Ultimately, they won't need to keep contacting your company for the same. Additionally, an internal communication system through web portals decreases the requirement for face-to-face meetings and promotes productivity. 
2 – Best Security 
Web portal development ensures great security for your company's data. This is not only worthwhile for the customers but for the company as well. Additionally, analyzing the data becomes easier so that improvements can be done for business continuity. 
3 – Customer Loyalty and Retention
Communication with web portals is one of the most important benefits as it's an additional way for customers to engage with your business. Your business web portals allow you to send information regarding services queries etc.  
What are ERP Development Services?
ERP (enterprise resource planning) is software that handles the management of the main business operations in real-time. The ERP application development company develops ERP software that gathers, store, manage, and interpret information from numerous business activities.  
ERP application stores information in a central database gathered from a different department. That means employees from a particular department can access the information that concerns only their department. 
Top Benefits of Employing the best ERP application development company
Although ERP software is tough to design, an experienced ERP application development company can help you beyond your expectation. 
Here are some of the main benefits of ERP development services for your business: 
1 – Higher Management System – 
ERP application serves as a data center that specifies management of all business activities including human resources, sales, production, inventory, and supply. With the help of the latest methodologies, the ERP app help in enabling automatic data handling in the most effective way. 
2 – Improved Coordination – 
ERP is a unified system that concludes all business-related data and improves cooperation between business branches and their departments. Additionally, it reduces unwanted engagement delays across the whole company. 
3 – Cost-effectiveness – 
Here comes the most important advantage of developing an ERP application for your enterprise which is cost-effectiveness. ERP development services reduce cutting costs on administrative requirements. Apart from resource planning solutions, greatly boost your business operations. 
Conclusion 
In this post, we have discussed web portals and ERP application development. What these terms exactly are and how do they help your business scale up? 
Web portal development is a proven way to offer your audience a unified digital experience. On the other side, ERP software helps you optimize and automate processes to boost the operational efficiency and profitability of the company.  
Trank Technologies is the fastest-growing ERP application development company in Delhi. Additionally, our experts are also specialized in providing top-notch web portal development services within the deadline. All the services come at pocket-friendly prices and are uniquely tailored to meet all your business requirements.