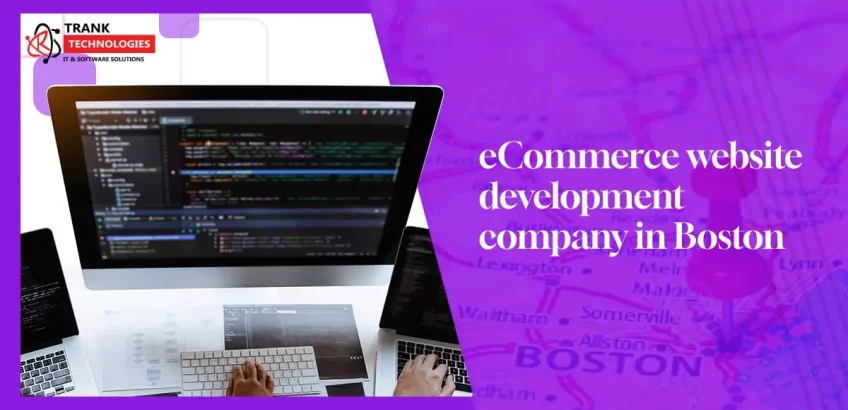 Why Hiring a Professional eCommerce Website Development Company is Essential?
eCommerce website development is the process of building an eCommerce website. Checking out systems, payment processing, website security, and other features are part of front-end and back-end development for eCommerce Website Development Company. Balancing personal and professional commitments can be difficult in today's hectic world. This dilemma affects employees of startups more often than those of established companies.
Are you a small retailer trying to grow your business through an online eCommerce store without any hassle? Hiring an eCommerce website development company in Boston is the best solution for you. This way, you could get the best professional experience necessary by doing so.
7 Advantages of Hiring an eCommerce Website Development Agency
A partnership with a top eCommerce development agency will give you a clear advantage when reaching an online global audience. With unlimited accessibility in time and geography, a web-based business website is not nearly identical to a neighbourhood store. It makes sense to look for the trusted web-based business development agencies that can create a competitive online store that is adaptable, simple to use, and unavoidable to suit your business needs. Some of the advantages of hiring an eCommerce website development agency are as follows:
Mobile Commerce – The value of mobile commerce is recognized by development companies. Customers can easily use their smartphones to access the products online from anywhere anytime. As a result, development organizations also put a lot of effort into offering clients mobile solutions as soon as possible.
Appealing Theme – Customers' first impressions of your website determine whether they stay on or leave it. A simple design that is easy to navigate and does not challenge the user much is user-friendly. To make your website design look attractive and meaningful use high-resolution images, attractive colours etc.
Technical Support: In terms of the necessary technical segments, the development companies are aware of the workflow. The best software that is currently accessible is known to them according to e-commerce criteria.
Better Customization– In order to provide the client with features precisely suited to their business requirements, the development company can collaborate with them. The website's designers can make it user-friendly enough and include the tools needed to deliver the greatest possible user experience. Thus, the e-commerce development firm can assist you in creating a website that offers the best platform features to the consumer.
User Experience– People increasingly use eCommerce platforms to make purchases. They desire the knowledge of an in-store salesperson and the ease of doorstep delivery. An e-commerce platform needs to be able to offer both.
Traffic Flow– Making sure a website or app functions properly and has applications in a wider market is the main goal of development. Also, remember that your website or app is optimized for all the most recent SEO trends.
Management– The project manager at the client's end does not need to be involved in many development-related activities because the development business completes the entire project independently. Instead, they can concentrate on creating plans for using the platform once it has been completely established. This way, development is sufficiently smooth, and flow is simple enough so nothing is recklessly missed.
Creating a Seamless Checkout Experience with eCommerce Website Features
Building an eCommerce website is still a smart business move with nearly 2 billion digital consumers worldwide. Creating a successful online store that will stand out from the competition takes more than just attractive design and effective SEO. Listed below are some of the must-have features of an eCommerce website:
User-friendly interface – This could include auto-completion by the search engine or clickable graphics that can be used instead of the user having to search for words. A user-friendly design focuses on helping users complete tasks in as few steps as possible.
High-resolution visual content – Customers are helped in decision-making by-product images from different angles and video reviews. However, if you do not consider the technical aspect carefully, the number of visitors may decrease along with the website's loading time.
User Reviews – A feature that allows customers to discuss their experience with a product, whether positive or negative, is helpful for other users in making a purchase decision and highlights the legitimacy of your website.
Mobile Friendly Interface – According to Hoot-suite's Digital Report, 5.112 billion mobile devices are used 48% of the time online. According to another data study, 79% of smartphone users have purchased from their devices in the last six months.
Conclusion
Trank Technologies is a renowned eCommerce website development company in Boston. We take care of everything from strategy to development to launch and optimization. Our extensive expertise in all aspects of eCommerce allows us to develop amazing customized solutions aligned with your business goals. Whenever you decide to create a well-functioning website that sets your business apart, Contact Trank Technologies for more insight into the eCommerce development process.