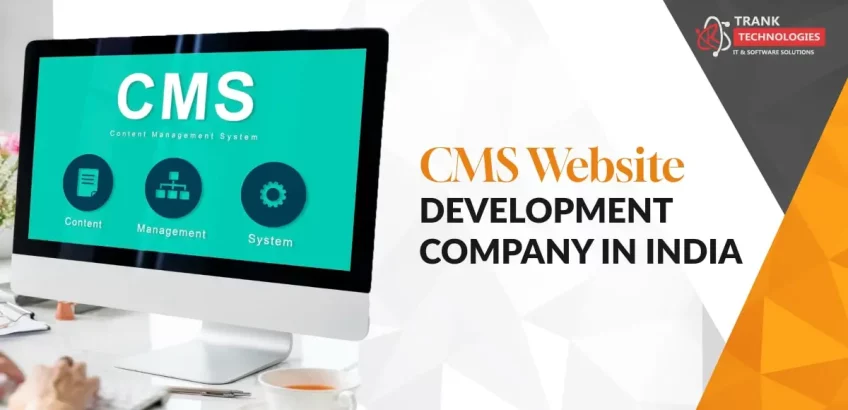 Why Choose a CMS Website Development Company in India for Your Business Needs?
In the corporate world, there are many abbreviations to remember. Examples include SEO, CRM, IVR, SERP, CDN, IP and CMS Website Development. Considering that over 60 million websites are created with a CMS, a CMS is very important for web development. It stands for "Content Management System" which is a software tool that allows people to maintain their websites without having programming knowledge or even experience. Without any prior technical knowledge, you can control and maintain the content of your website with the help of a CMS. This allows you to effortlessly add or remove photos on your website and change the content.
Looking for a CMS website development company in India? With an intuitive interface, a CMS website development company enables you to create, manage, update, and publish content. Let's comprehend top features of developing your CMS website before knowing about the leading CMS development agency.
The Top Features to Look for in a CMS Website Platform
To improve the look of the website, you can use the CMS to change, add and remove text, photos and videos.
You can also manage the content of the website through the admin panel.
Since it is so easy to edit or manage the material on a website, a CMS lowers the cost of your project.
The large amount of data on your website can be easily managed with the help of a CMS.
Rich media management and document file management are supported, which allows you to create better content.
Social media integration is supported by cms
The CMS website can be customised and made available in many languages as it is multilingual.
The CMS allows the website to be customised according to the business requirements.
With the help of keyword rich content, the SEO performance of the CMS website is improved.
Now that you have a quick look on the features of having a CMS website, Web portal development is also evolving. A web portal can be developed by incorporating services and practises to provide easy-to-navigate, customised experiences for your customers, and employees.
To provide your audience with a seamless digital experience, develop a web gateway. Web portal development is a full-service offering that helps you design and build a safe and convenient online environment for your clients, partners, and staff. Web portals provide access to services, goods, information, and communication tools for target users and enable self-service tasks. In order to choose the best Web portal development services in India for your company, you need first familiarise yourself with what Web Portal Development Services are as well as the crucial tips and methods.
How CMS Types Impact SEO? : Tips for Optimizing Your Site
Before you choose a top cms website development company, it is important you explore all types of content management systems. The following list of five widely used content management solutions that will help you arrange digital content:
Component Content Management System (CCMS)- A Component Content Management System, or CCMS, is a special type of CMS that differs from traditional CMSs. Instead of storing information at the document level, the CCMS stores it subordinately (component-wise).The Component Content Management System (CCMS) manages content component-wise rather than page-wise. These components can be text, paragraphs, images, or even a single word.
Enterprise Content Management System (SCM) – Enterprise content management (ECM) is a type of content management system that enables organisations to create, manage, and distribute a variety of content. It also ensures that information and documents reach their target audiences. This group can be employees, managers, business partners or customers.
Document Management System (DMS) – DMS provides a cloud solution for managing, tracking and storing documents that is environmentally friendly. Without the ability to print or scan, it is an automated CMS system for uploading, rating and publishing content.
Digital Asset Management System (DAMS) – It gives you the ability to create, manage, store, organize, and distribute digital content. A DAM is a centralized category that makes material easily accessible to employees, customers, and subcontractors. DAM has been used primarily to store media data, including images, videos, and audio files.
Web Content Management System (WCMS) – A special form of CMS for websites is called WCMS. WCMS allows you to manage the multimedia components of a website, even if you have no programming skills. WCMS provides writing, collaboration, and management features.
Conclusion
As you can see, there is a wide range of CMS software and services for creating web portals, including one that is very secure. Great software can get you started, but with the right staff and support, you can be successful. A web portal development company is exactly what you are looking for. The best web portal development company in India, Trank Technologies, works with companies all over the world. We have developed B2B and B2C web portals for several startups and companies with over 12 years of experience in this field.