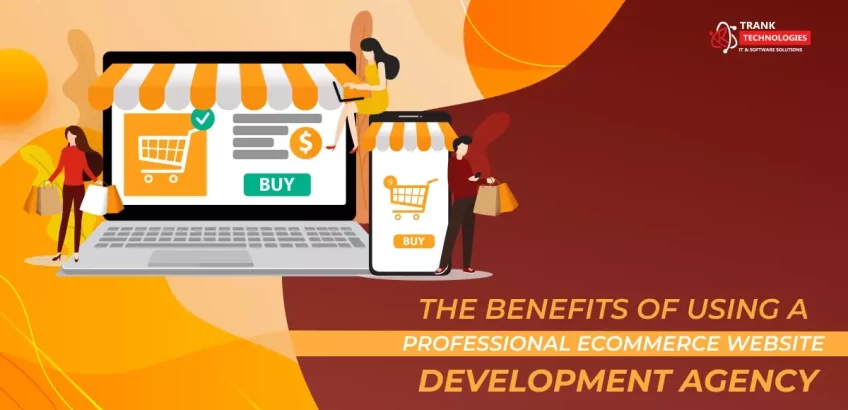 The Benefits of Using A Professional eCommerce Website Development Agency
The growing popularity of the internet has led to the growth of web developers that allow sellers to sell their products and services online. A successful eCommerce website should be easy to use and provide helpful information. When choosing a web designer be sure to consider whether or not your site has a search bar and a clear navigation layout.
The task of choosing the best eCommerce website development agency can be difficult. Some businesses have advantages over others, so it's important to find a company with the skills and experience you need. If you use a skilled eCommerce web designer, the benefits are endless. To make eCommerce an effective shopping experience for customers, it is important to choose a reputable website development agency.
The Basics of eCommerce Website Development: A Comprehensive Guide
Without a website, an eCommerce business is like a car without fuel. eCommerce helps build a better brand image for a company. Online stores are available 24/7 and can sell items more efficiently and quickly than traditional stores. This has led to increased revenues and profits, which are key advantages of using an e-commerce platform.
eCommerce web development is the process of creating a web site that allows users to purchase items online. eCommerce websites are often very popular with customers. This makes developing a site that is easy to use, user-friendly, and highly secure will help you increase your business revenue.
You can also read – 7 Advantages of Hiring an eCommerce Website Development Agency
The Top Benefits of Working with an eCommerce Website Development Agency
Choosing the right eCommerce website development agency can give you a competitive edge on the global market. These companies are experienced in creating innovative, user-friendly websites that can be accessed anywhere in the world. Look for a reputable company that can create a competitive online store that is user-friendly, interactive and adaptable to your business needs. This will be done by experienced eCommerce programmers and developers who are well-versed in the basics of e-commerce.The benefits of hiring a professional eCommerce website development agency are as follows:
1 . On-Time delivery of your project
To keep their clients, a reputable e-commerce development business always completes their tasks by the deadline they provided. The company strives to satisfy its customers so as to maintain its reputation.
2 . Assured Best Results
You won't have to worry about the outcome after a reputable eCommerce development firm has been hired for your website. The company has had success in this industry before, so they must be good at it. Hence, the work will be of the highest caliber.
3 . Domain Expertise
Unless you are very wealthy, you will probably not be able to afford to hire a qualified eCommerce website developer on your own. This is because the cost of hiring a developer with the latest skills is prohibitive for most businesses. Therefore, if you want to create an eCommerce website, you should go to an established company that specialize in this type of development.
4 . Maintaining International Standards
To give its clients a competitive edge, a professional eCommerce website development agency constantly complies with international standards. They have a team of designers who are skilled at creating engaging and interactive e-commerce sites.
5 . Reduces Time and money
If you want to build an online store, it's not necessary to hire a separate team of professionals to do the work. You can instead let a professional eCommerce website development agency take care of the entire project, freeing up your time.
6 . Excellent Support
An experienced e-commerce development business offers you ongoing coordination and support. You can contact the customer service team whenever you need assistance. They answer all of your questions regarding website maintenance, problem fixes, and enhancements.
7 . SEO friendly website
To stay competitive, your website should be well-optimized for search engine results. This will help you rank higher in the search results, which will lead to more visitors.You'll need to get a website development business that can help optimize your site for SEO, in order to achieve desired results.
Conclusion
Choosing the right eCommerce website development agency can help you achieve big benefits for your business, so choose one that's highly experienced and professional. Trank Technologies is an eCommerce website development Company in Massachusetts that specialises in designing and building eCommerce websites for clients around the world.Our first and most crucial task is to assist our clients in comprehending.
We will provide high-quality web development services that will help you take your business to the next level. If you're interested in having a website built, please contact us. We're confident we can create a website that meets your needs and exceeds your expectations, based on our past work.