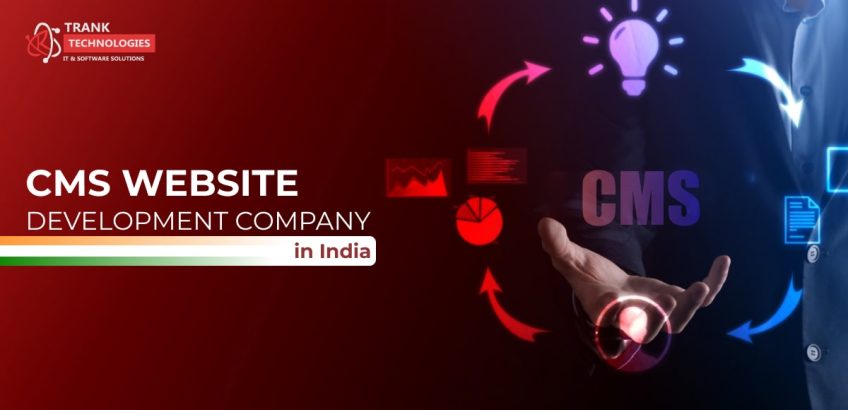 How a CMS Website Development Company Can Boost Your Online Presence?
In today's marketing environment, an online presence is critical. A content management system (CMS) can be a helpful tool in the process of building your business website. It provides a way to efficiently manage and organize content. There are many benefits of using a CMS, such as increased traffic and customer engagement. Additionally, you can control and manage the content of your website without having any technical knowledge. 
CMS is a simple system that allows you to easily add or delete images and change text on your website. With a full-site search, a CMS website development company can create a highly professional CMS website at a reasonable price. If you are thinking about employing a CMS development company, make sure you gain every bit of knowledge about its advantages. 
What are the features of a CMS website?
There are hundreds of content management systems on the market, each with its own set of features to meet specific business needs. To choose the best CMS for your business, make sure the features match your needs and goals. Some of the features of CMS are listed below:
To improve the appearance of the website, CMS allows you to edit, add and delete text, images and videos.
Also, you can manage the content of the website through the admin panel.
The cost of your project is reduced by CMS because it is very easy to manage or change the content of the website.
A large amount of data on your website can be easily managed with the help of CMS.
Social media integration is supported by CMS.
CMS website is available in a variety of languages so that it can be recognised internationally.
CMS allows customization of the website according to the specific needs.
CMS websites are SEO friendly, with keyword rich content that improves SEO rankings.
Why do you need a CMS Website Development Company for business growth?
A top CMS website development company in India puts you in control of your content.Evaluating and managing your content is crucial This prevents the information from becoming outdated. Outdated information leads to a high bounce rate, which means visitors will not stay on your website for long. When a business takes the time to add new content to its website and continuously review its content, customers perceive it as being engaged and interested in customer service. In addition, you can use a content management system to create blog posts. Additionally, your CMS application can be optimised for search engines and shared on social media to drive traffic to your website.
How does the hybrid application work?
Hybrid apps work similarly to web apps but are downloaded to the device like native apps. Although the navigation elements of a hybrid app are generally similar to those of a web app, whether the app can function offline depends on its features. Developers can make an app work offline if it does not require database support.
How will Hybrid App Development evolve in the future?
A hybrid application is created by combining the best features of its native and web counterparts. Cross-platform hybrid applications can be built using a single code base. All platforms have access to hybrid apps, which are more affordable than native apps. Moreover, these are popular in the enterprise world due to their wide market appeal and lower development costs for initial and future releases.
With their ability to work across platforms, hybrid apps can help you reach more customers. Hybrid apps are popular with end users because they are lightweight, run seamlessly on any platform, and offer excellent performance. Hiring a hybrid mobile app development company can help you create mobile apps that are similar to native apps on multiple platforms. Offline support is comprehensive and resilient in hybrid apps. This allows the app to work in areas with poor internet connectivity, such as remote areas or regions with severe climatic turbulence. Hybrid apps have thus led to radical changes in the way business is done, enabling companies around the world to access new markets.
Conclusion
A CMS website development company will help you manage your website and its content as needed. Trank Technologies is a well-known hybrid mobile app development company in India with a track record of developing powerful hybrid mobile apps. As one of the best cross-platform hybrid app development companies, we develop powerful hybrid mobile apps using the latest cross-platform tools and technologies. Cross-platform mobile technology has evolved to the point where it is comparable to native apps, thanks to new tools and improved app performance.